My first St. Paddy's Day mani...with my very first swap extra!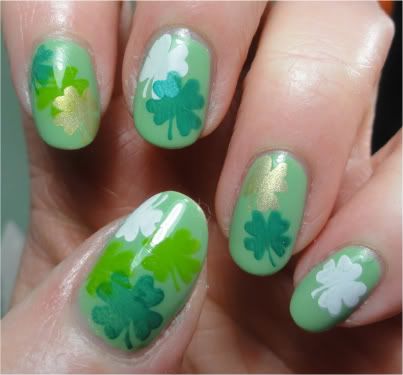 My first swap was with a gal from Netherlands and the lovely extra she send along was Catrice Sold Out For Ever. I can't say if it is exact to Chanel Jade as I don't have Jade, but I know there is some thought in the nail blogesphere that its close (as well as Milani Dressmaker) so I was pleased as punch to have it as there's no hope I'll ever own Jade with the crazy ebay prices for it!
This was my first time using is for the base of St. Paddy's mani.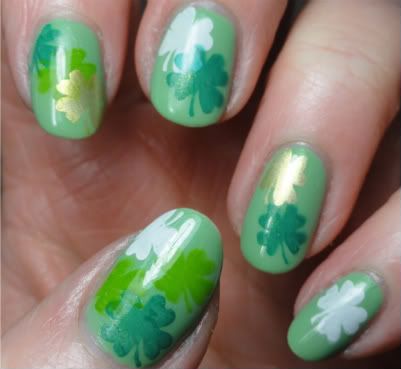 Used fauxnad IP XL F and stamped with CND Gold Chrome and Koand special polishes in White, Apple Green and Deep Jungle.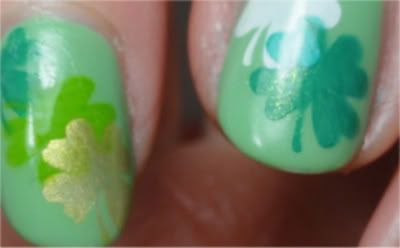 I enlarged the above pix as I liked that the shimmer in both the CND Gold Chrome and the gold shimmer from Deep Jungle peeked through....so cool...
And here's Sold Out For Ever on its own...
Enlarged for the secret shimmer....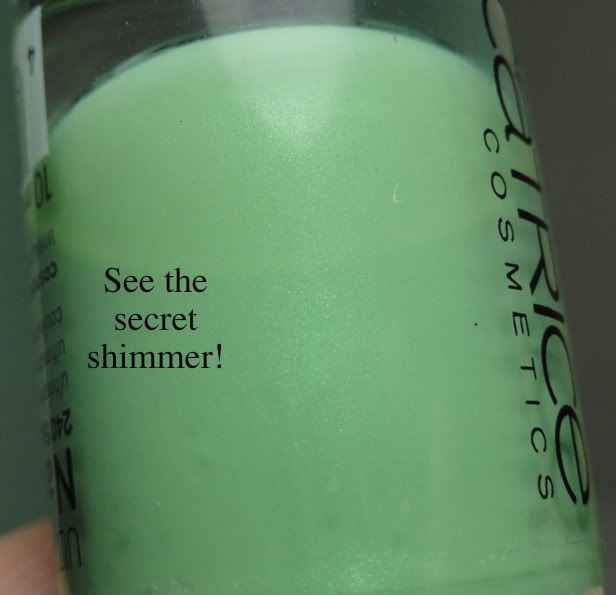 And just another pix of the shimmer...I was facinated by this to no end! Really pretty!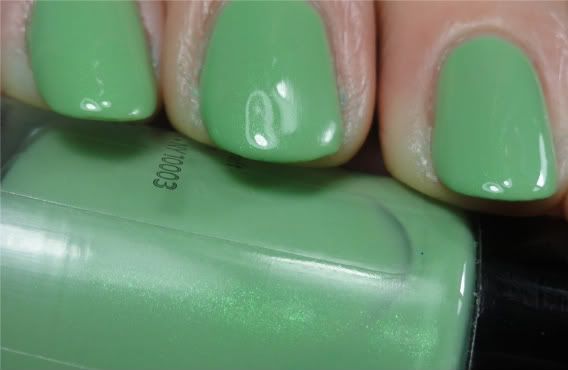 Hope you're having a great weekend! Thanks for looking!