Day 4...almost there!
Here's the mani I came up with using Andy Warhol's pop art silk screens of Marilyn Monroe as inspiration.
Started with a skittles of colours, all two coats and topped with SV, starting at thumb and going clockwise: Essie Where's My Chauffeur, Nails Inc. Portobello, Nicole By OPI A Like-Haley Story, Zoya Yummy and Nicole by OPI Love Song.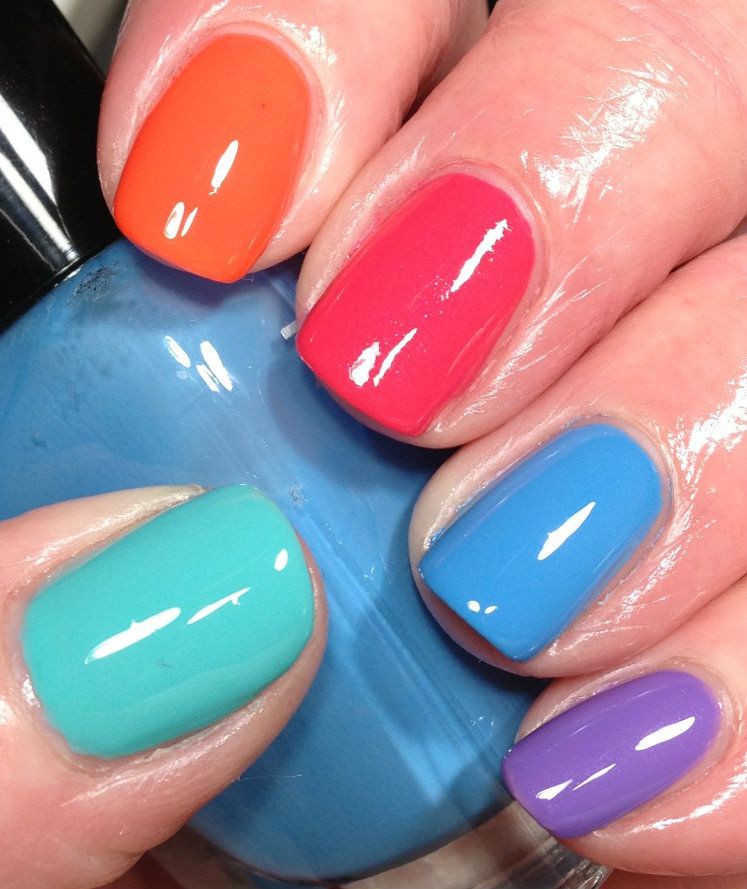 Stamped using plate Fun 1 using Konad black, red and yellow special polish, as well as Fun stamping polish in Cotton Candy, Bubble Blue, Lavender, and Avocado Green.
Topped with SV.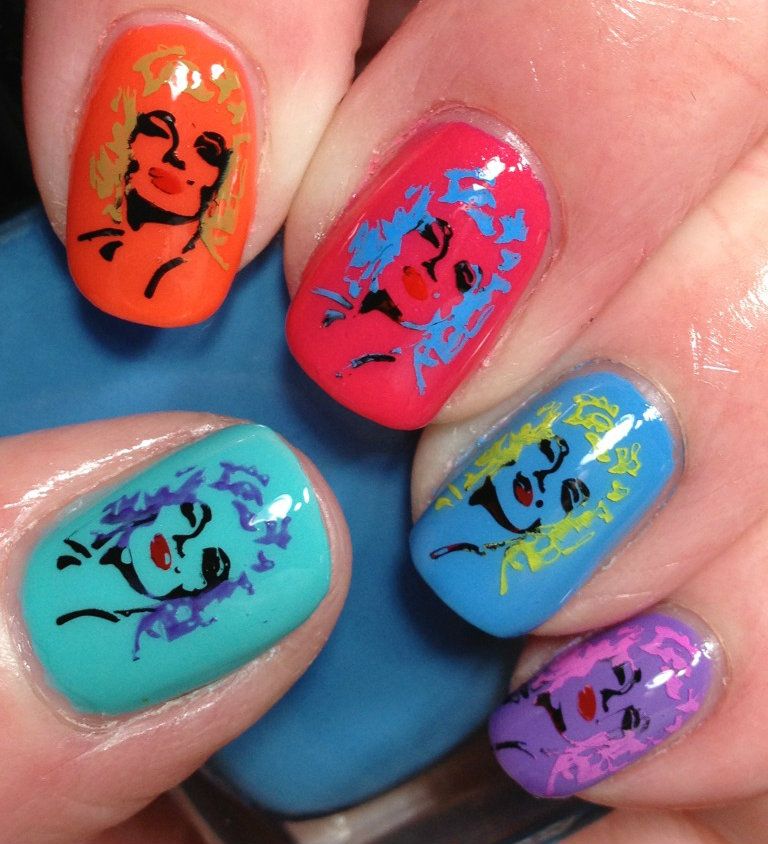 Here's a couple pix of the stampings in progress. This is before scraping the middle image.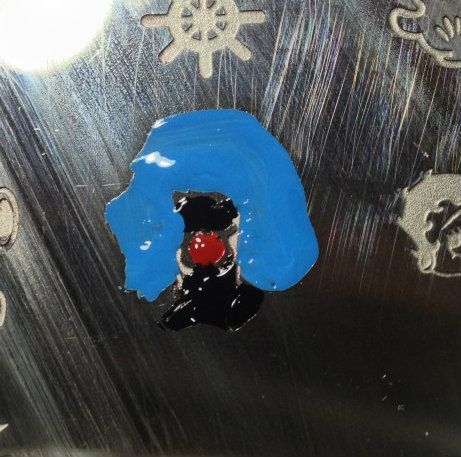 This is after scraping the pinky image.
This is the pix for my inspiration, to be honest, I'm not sure if it's a Warhol original or not either...but it was one of the coolest pix I seen so used it to go on!
Thanks for looking.....and here's the other ladies mani's from Day 4!