Day 5 of the art challenge is here and I made it! I actually did better than I thought I would with the challenges mainly because of my lack of knowledge regarding art so it was a real challenge coming up with some mani's around the theme. It also expanded my mani horizons if you will....I'm definitely sure I never would have done a Pollock inspired mani otherwise, or even the Warhol one...and I think the Warhol mani was one of the more interesting mani's I've done in a while....anyhoo, here's the mani I came up with for the last day!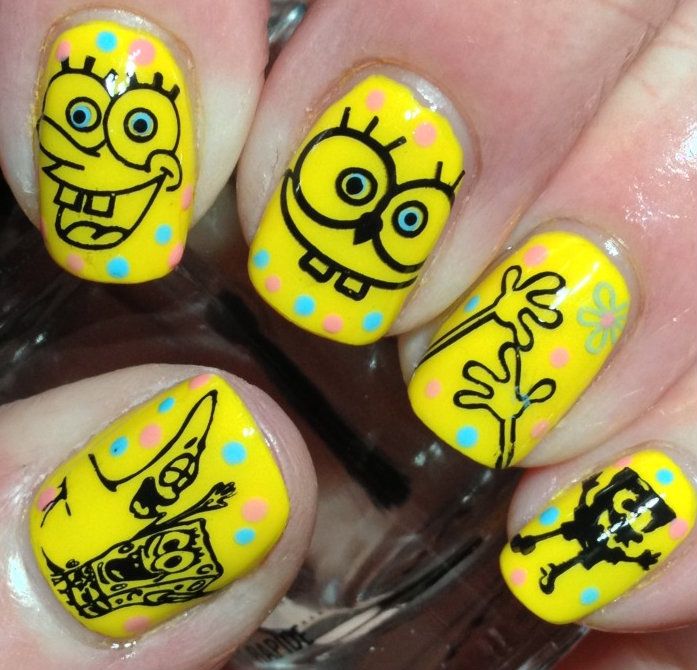 Cartoons are art, aren't they? I've had a note to do a Sponge Bob mani for a while now (I have an ongoing list of mani ideas as I think of them, or while I'm searching through my plate stash, I may get an idea but it's not appropriate to do the mani I'm thinking of doing, like Sponge Bob at Christmas or whatnot, so I keep an ongoing list of mani ideas on my notepad on my iphone for future use in case I'm lacking inspiration some day!). The challenge, combined with the newly purchased bottle of Hit the Lights moved the mani idea to reality.
Here's two coats of Nicole by OPI Hit the Lights, part of the Selena Gomez collex. This is two coats, topped with SV. I know this isn't an accurate colour for Sponge Bob but I had picked this bright yellow up as I had read out there on the blogesphere that it applied well, was non streaky for a yellow and wanted to try it out for myself.....and I have to agree! No complaints here! I'm sure this will be a colour I'll be wearing for many summer mani's!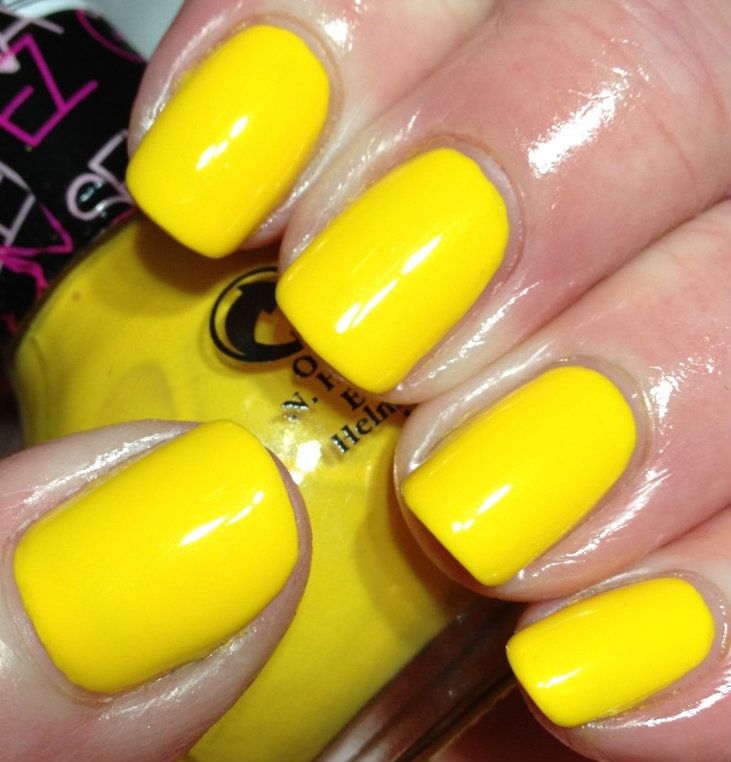 Added images using Konad black special polish being XXL Big SdP 2 (pinky), 12-56 (thumb), Apipila 03 (index), and QA2 (middle and ring).
Using Konad pastel blue special polish, added a few dots as well as blue irises for Bob. Also stamped in the flower on the ring finger using another image from QA2.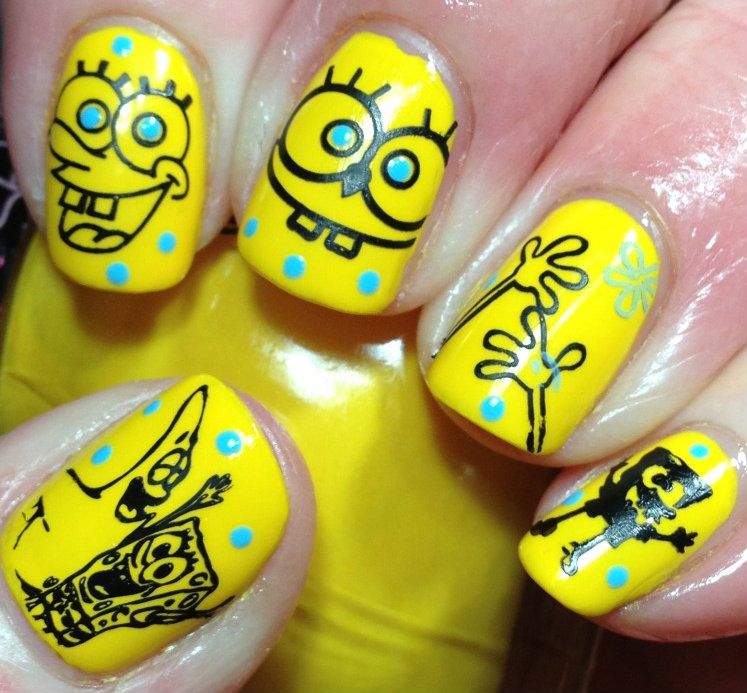 Added a few more dots using Nicole by OPI Selena, another polish from the Selena Gomez collex. I chose this colour to mimic Patrick's skin tone (hopefully).
Gave Bob some pupils with black Konad special polish.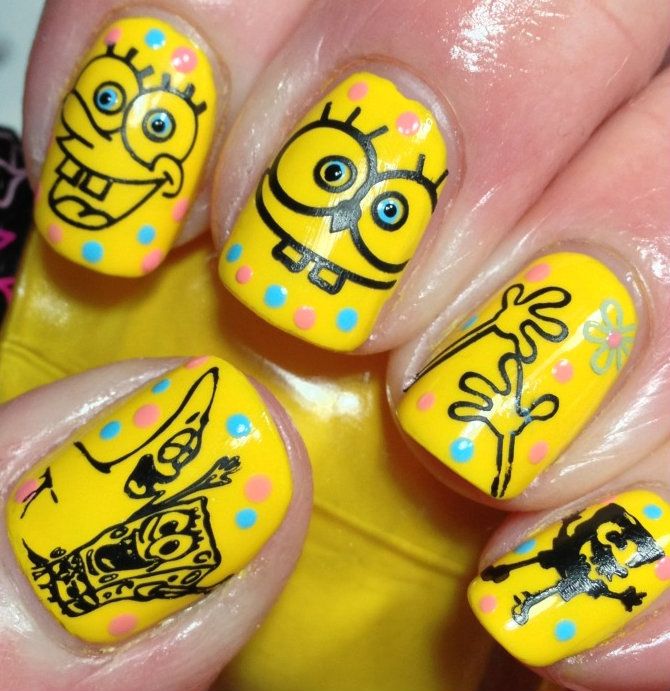 Topped with SV.
Here's the other ladies posts for Day 5 of the challenge.
Well, I survived the art challenge! I actually expanded my horizons and learned some interesting facts in the the process as I did a lot of googling of art, did reading on certain topics like Egyptian history, loads about Andy Warhol's life, etc. so the challenge was fairly successful to me personally even if it wasn't translated onto the blog....but to the ladies in the Digit-al Dozen who may be reading this....let's make art a challenge in 2016 next, k? lol!
Have a great weekend and thanks for looking!!!