After a month of wearing mainly green, white, red and gold, I was feeling like something different for my next mani when I got around to doing my nails on New Year's Day. So after sorting through my stash, decided on purple; this is what I came up with.....and what I've been wearing the for last three days!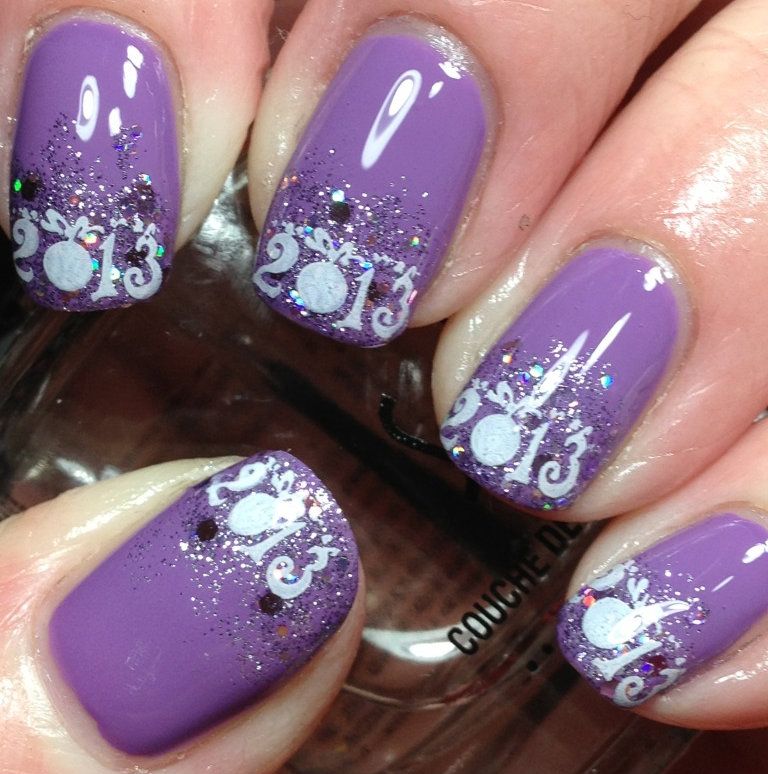 Started with a base of two coats of Ulta Tutu Cute; this pix has no topcoat.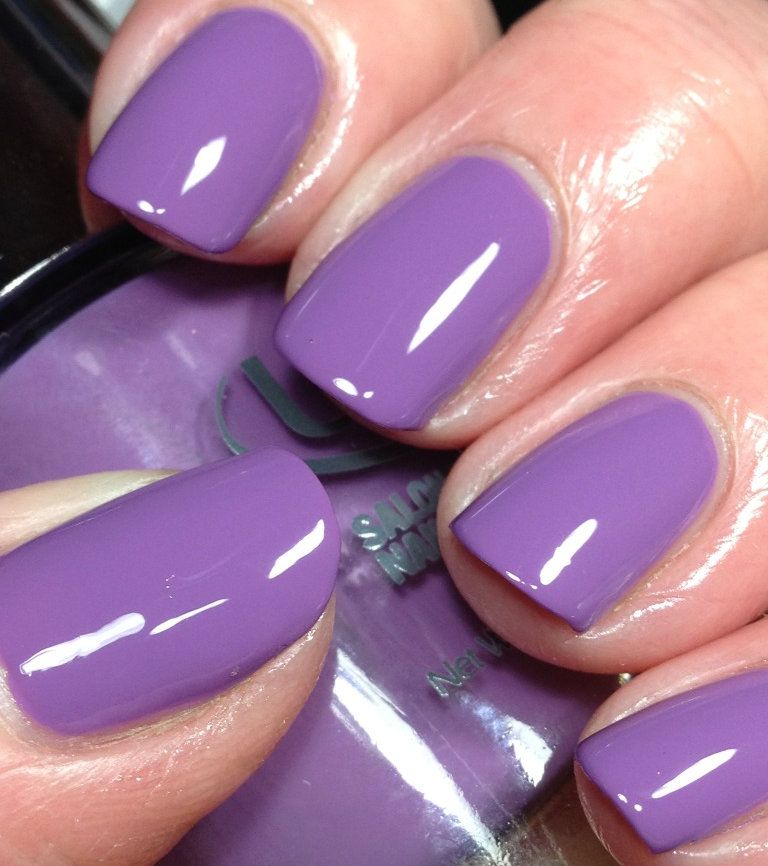 Added NYX Girls Silver Glitter, no topcoat.
Layered a little Maybelline Color Show Sequins Lavender Sparks, no topcoat, then waited about 15 minutes for the various layers to dry before stamping.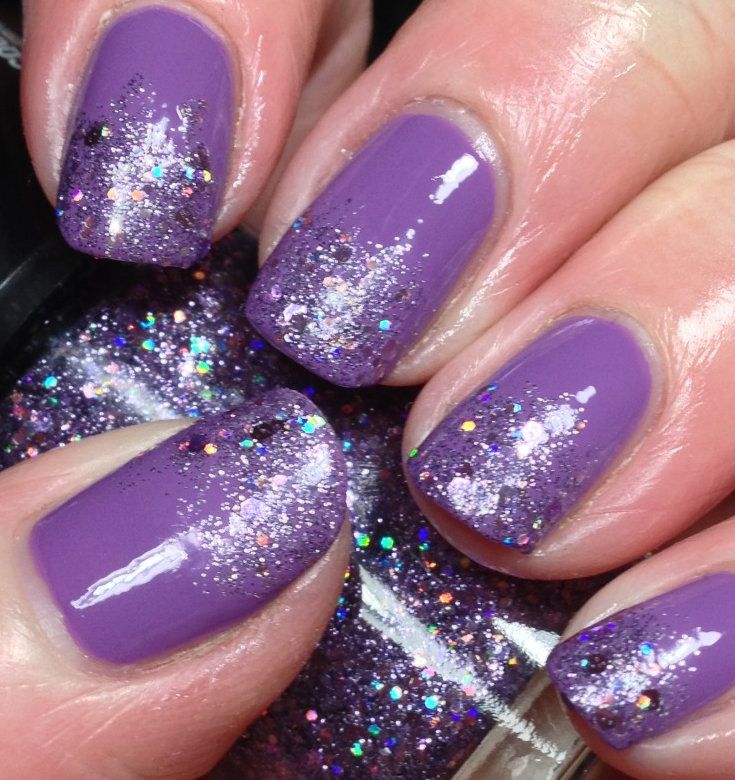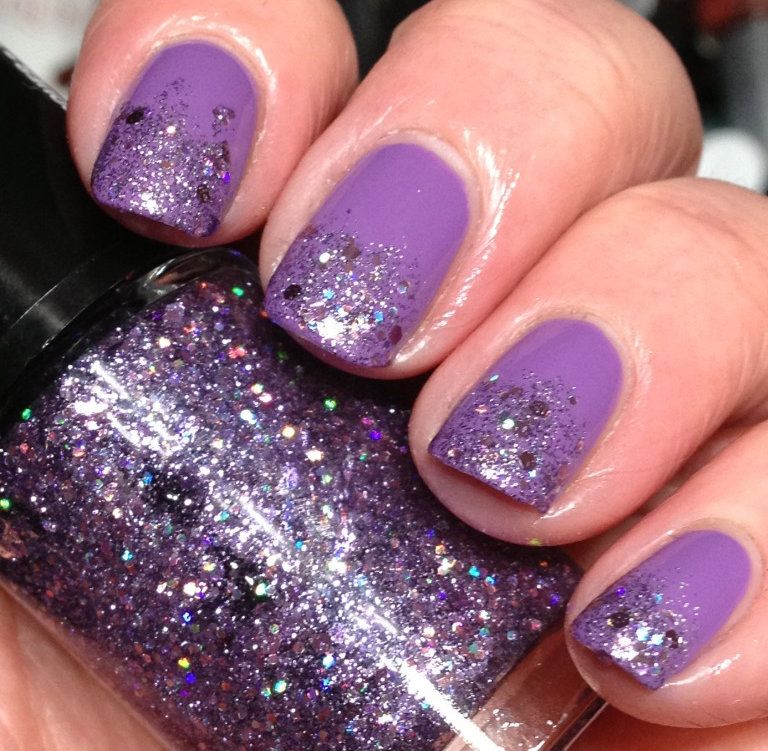 Stamped with Konad white special polish using Sugar Bubbles special 01.
Topped with SV.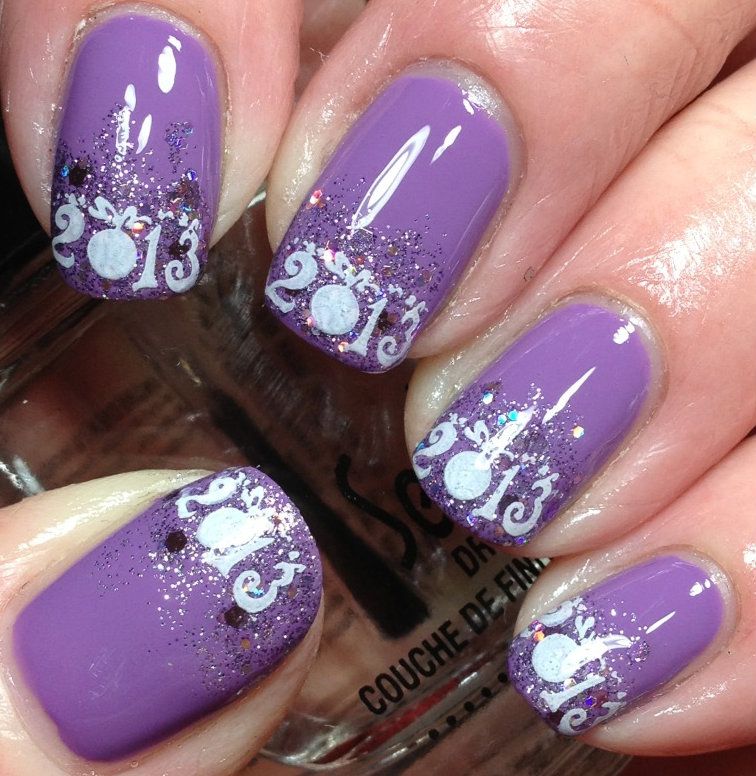 I wish you a healthy and prosperous 2013...let's hope it's a fantastic year!!!
Thanks for looking!