I've been enamoured with Elevation Polish since I first picked up Stay Behind, Catch a Wave a few months ago. During one of the December restocks, I was able to pick up a few others; this is one of them, Freeway Park.
What you are seeing is one coat....yes, one coat! In hindsight, I perhaps should have applied two just for coverage on a few areas that didn't cover that well the first time like at the cuticle on the ring finger (my fault, not the polish) but because I knew I'd be stamping over it, I left. The pix below do not have topcoat.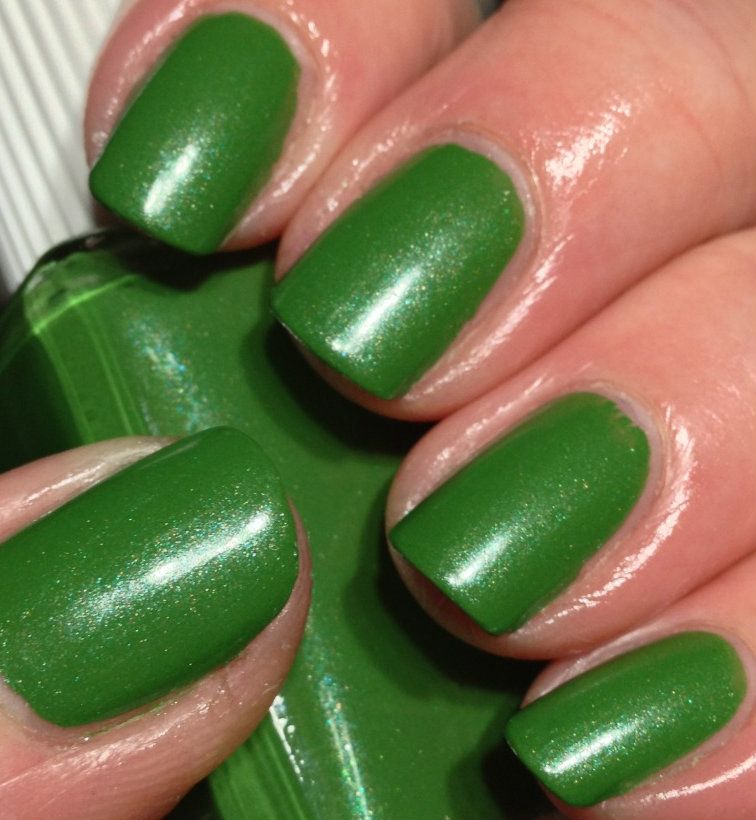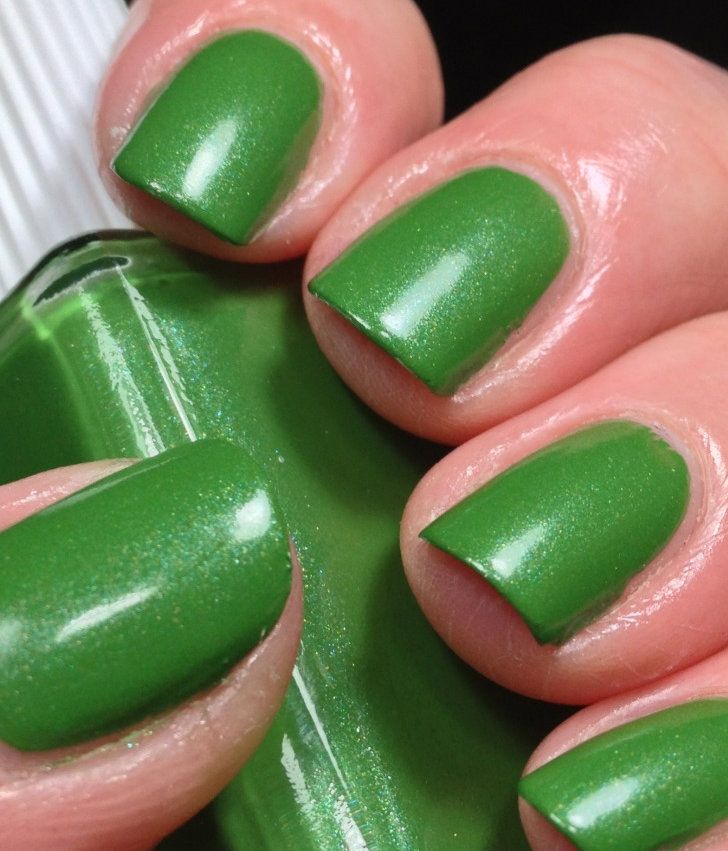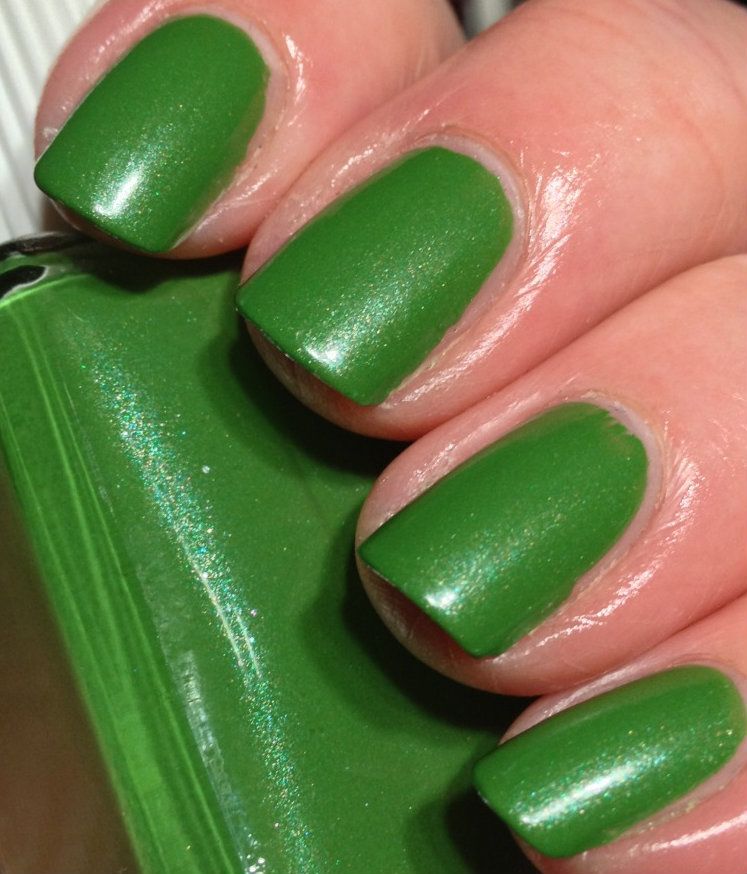 Here's a bottle pix of Freeway Park. Feel free to click to enlarge.
I decided to stamp over Freeway Park using newly purchased Pueen plates. When I was looking through them trying to decide which plate to use, I noticed that there are a whole lot of circles in the bunch, so decided to do a skittle of stamps using them; stamping polish is white Konad special polish. Image plates used were Pueen02 (index and ring), Pueen04 (thumb), Pueen13 (middle) and Pueen08 (pinky).
The stamping on my index finger wasn't 100% (my fault because it stamped well on the other hand) which I touched up with a brush. While my poor touch up is noticeable in macro, it wasn't so much IRL and I wore this for a couple of days. Topped with SV.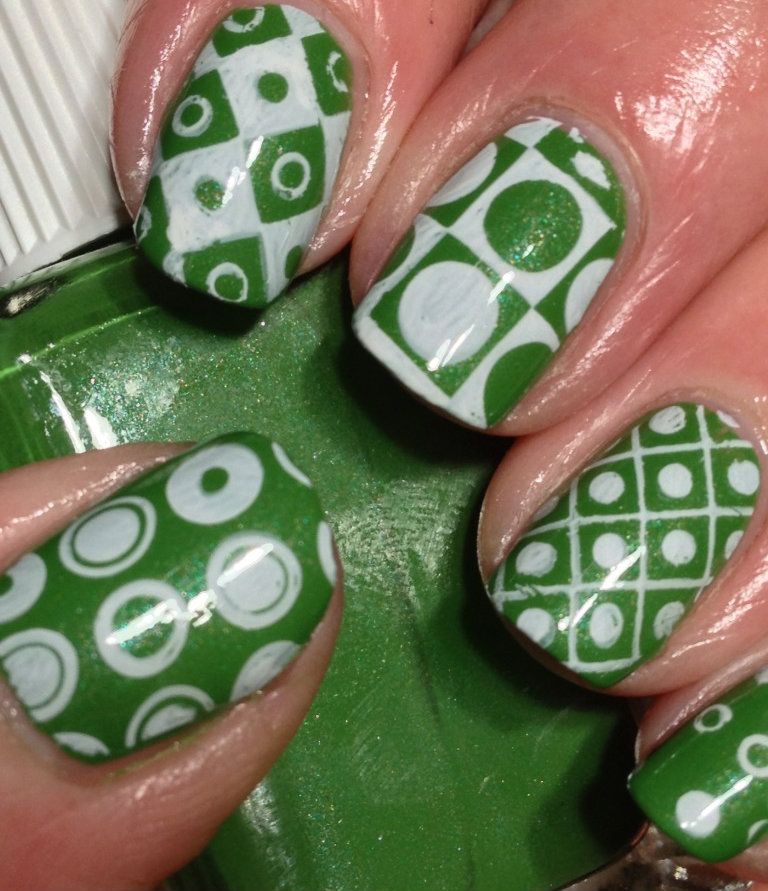 A couple of these images reminded me of the funky 70's vibe and I could see myself using them again.....particularly the images on the thumb, ring and middle finger. I also liked how large of an area that the base polish can be seen in the these fingers.......great for some future layering and stamping!
Elevation Polish is available via
Etsy
and
Big Cartel
; those who already have discovered Elevation Polish like Fingers will already know that she has restocks on the 7th and 22nd of each month.
Pueen image plates can be bought via
eBay
and
Amazon
. Unfortunately, on eBay where I got my set, international shipping isn't available, I'm not sure if this will be changing or not. (Edit: I seen that international shipping is now available but shipping is fairly expensive). My set of image plates came with two 22 plates and was missing 23; however, I contacted the seller who mailed me out a replacement plate.
Thanks for looking!