Happy New Year! These are the nails I'm wearing tonight for the countdown to the New Year!
Started with a base of two coats of SpaRitual Cassiterite, no topcoat.
Stamped using black Konad special polish using Dash 16 (streamers on pinky), fauxnad D (couple on ring), MM02 (middle), Nailways Snowwhite-New Years (clock on index), fauxnad m47 (numbers on thumb) and Sugar Bubbles special 01 (fireworks on index).
Added more fireworks above the couple and a few random stars using Cheeky 26.
Topped with topcoat.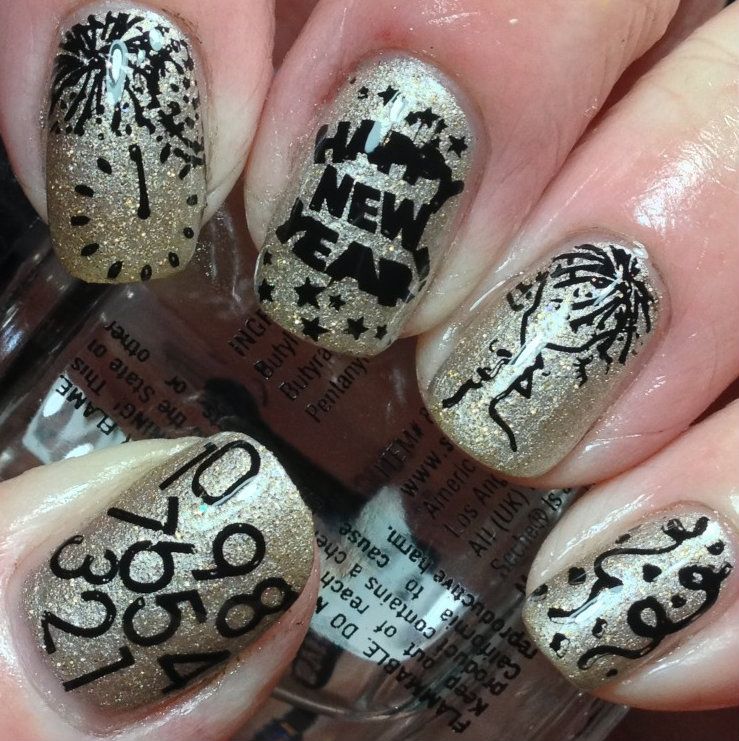 Have a fun and safe New Year's....and all the best to you and yours in 2013!!