Oopsie Daisies
recently launched Wintertime Wonders. These are two of the four polishes in the collex; Keepin' It Kosher and Carols by Candlelight.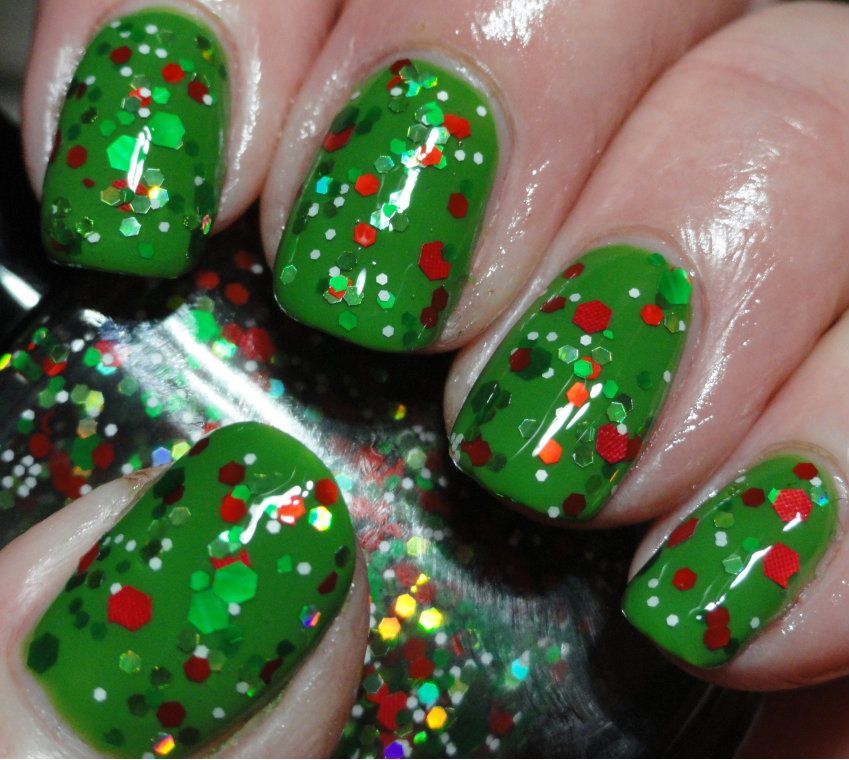 This is one coat of Oopsie Daisies Carols by Candlelight over two coats of Sinful Colors Exotic Green, which is shown below, no topcoat.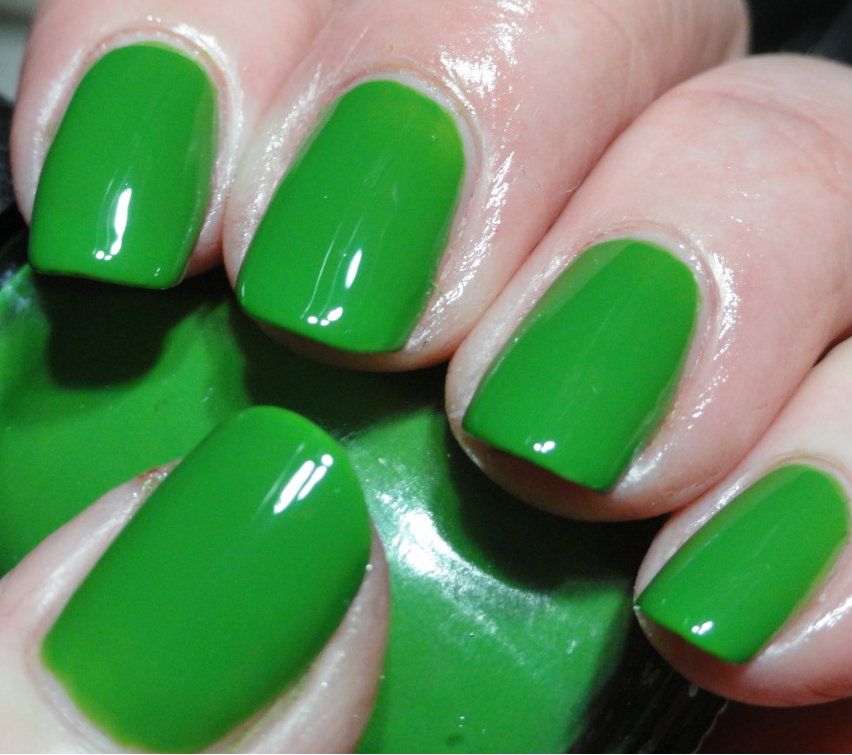 Carols by Candlelight simply screams Christmas in a bottle to me!!!
I wore this out Christmas shopping last weekend and received soooo many compliments! It was very eye catching with all the holiday colours!
When I was browsing google reader for updates on blogs I follow, I seen
My Nail Graffiti
was also wearing this recently and her combination of Carols by Candlelight over Orly Au Champagne is stunning! To be honest, the first base colour that came to mind when I seen the polish was green, as it reminds me of mistletoe, Christmas trees, wreaths.....but it looks fantastic over a lighter colour as well!
Keepin' It Kosher is another glitter that's part of the Wintertime Wonders collex.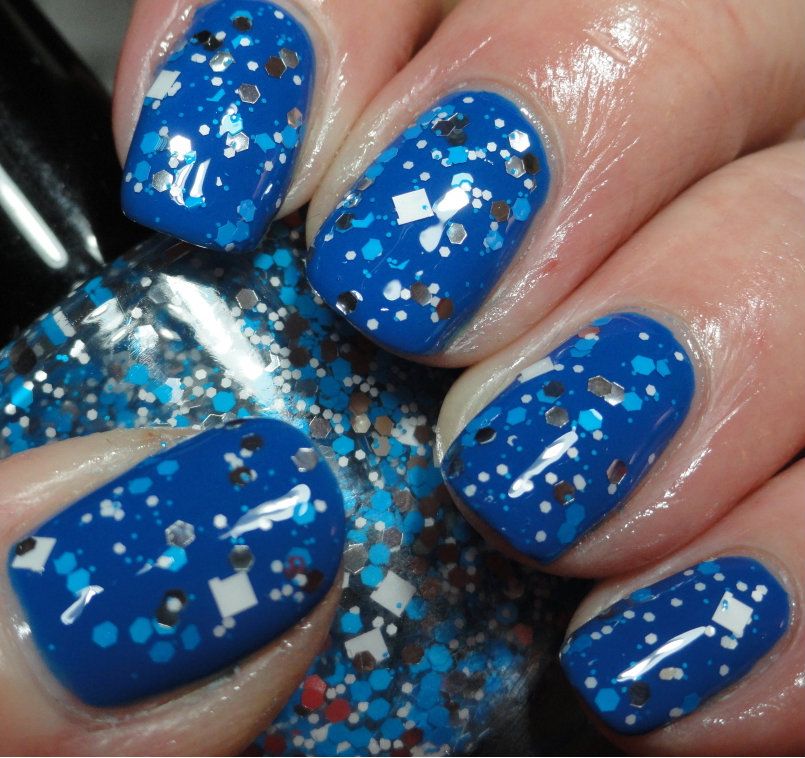 I've shown it here over two coats of Ulta Blue Streak
(please excuse my boo-boo!).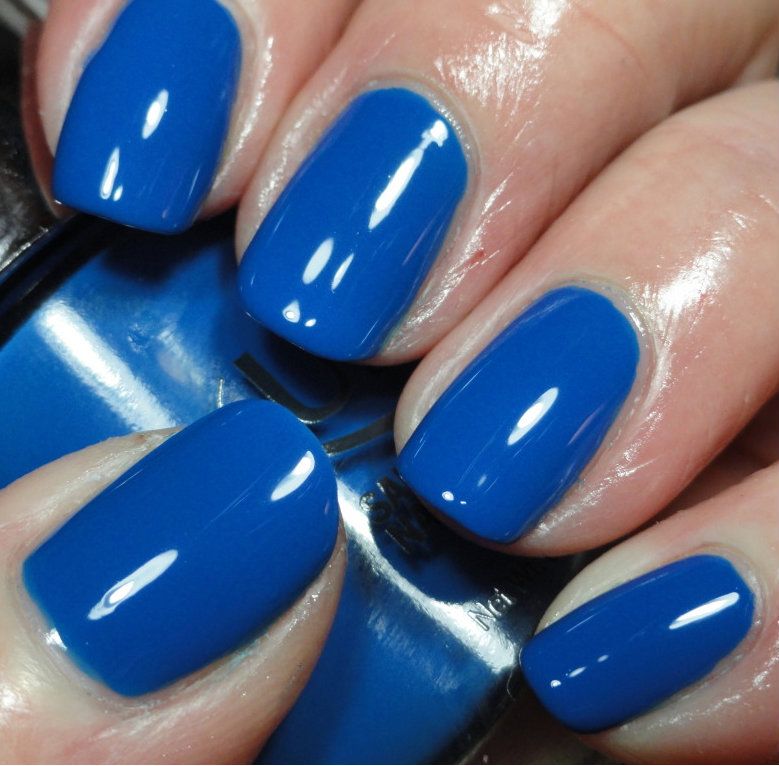 Bottle shot. Some of the glitter looks black in the pix but there is no black glitter at all in it, fyi.
Of course, I couldn't resist some stamping! Stamped using white Konad special polish with image D01.
Oopsie Daisies Wintertime Wonders is available via Etsy
here
.
Thanks to Cathryn who sent these to me for review**. I feel honoured that she thought of me again with her new collex....thanks so much!
Part Two of the Wintertime Wonders collex will be posted soon!
Thanks for looking!
**Polishes were sent for review. Please see my disclosure policy for further information.