Nail Polish Canada's challenge is in week two; this weeks challenge was gifts...presents and stockings to reflect the gifts you may want. This is what I came up with.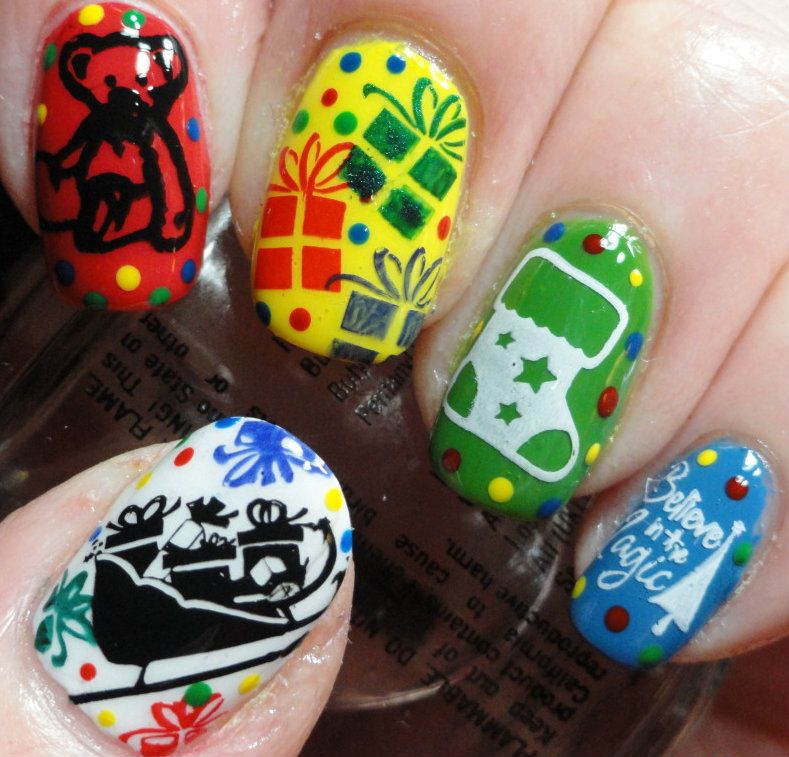 I should explain here that this really isn't what
I
would like for Christmas...I think Christmas is more about the kids (must be the mother of three in me!) so when it came time to do my mani, I thought more along the lines of kids and Christmas. The bright colours, the presents and Santa and his sleigh full of gifts!
Started with a base of colourful skittles starting at thumb and going clockwise, OPI Bride's Bouquet, Duri Taming of the Shrew, China Glaze Happy Go Lucky, Sinful Exotic Green and Sation Board Girl Blue, all two coats.
Stamped using fauxnad XL K (sleigh and presents), OB42 (teddy bear), HD9 (stocking) and W215 (tree on pinky) using black, red, royal purple and white Konad special polish and Sally Hansen Inta-dri Jumpin' Jade. I actually had a whole bunch of toy images set aside to add to the mani....unfortunately, only had so many fingers so did a universal bear that both boys and girls would like!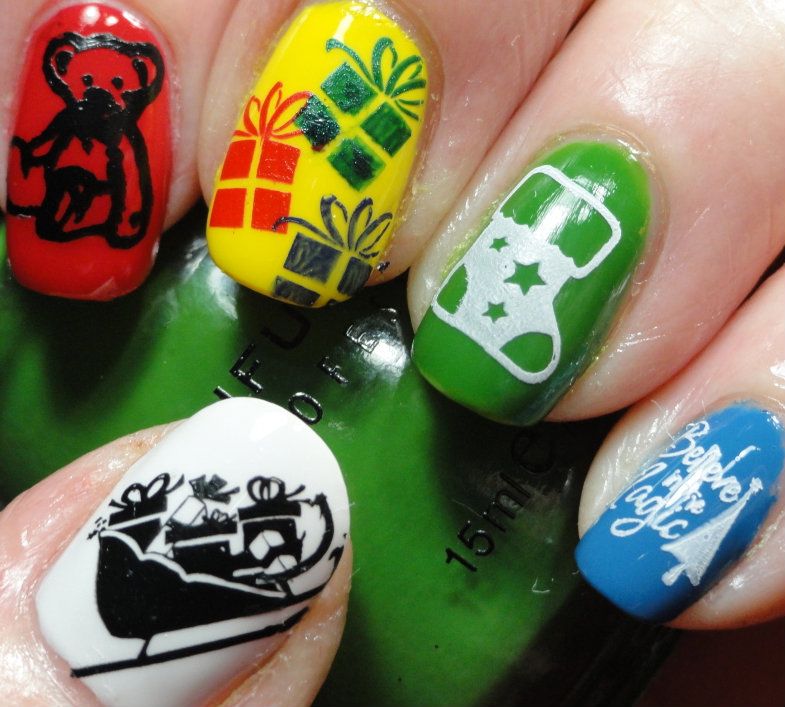 Added some colourful dots using assortment of Konad stamping polishes.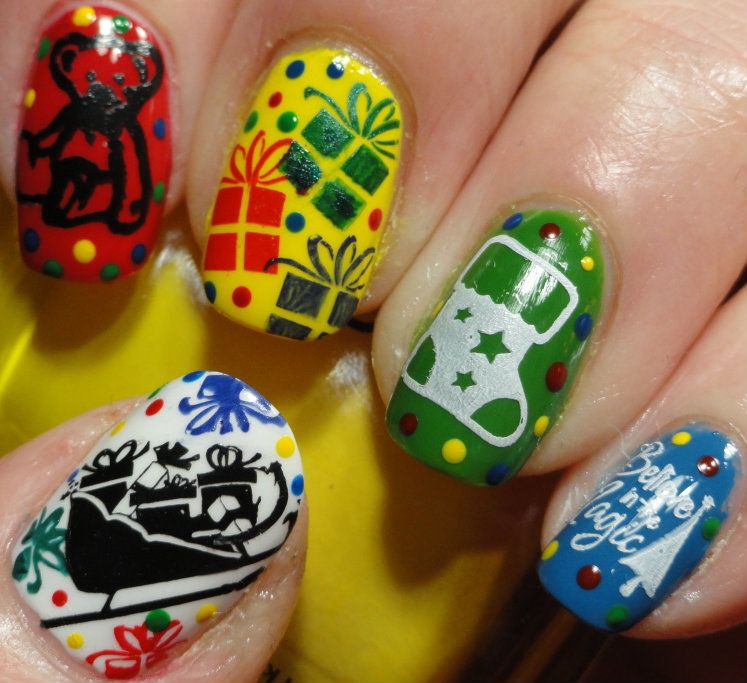 Topped with SV.
You can see my entry and others
here
.....and don't forget to vote for your favourite!
Thanks for looking!