This is the final week of Nail Polish Canada's Challenge; this weeks theme is Trim the Tree. I decided on something simple...just some garland that would trim a Christmas tree. Here's what I came up with.
Started with a base of two coats of OPI Bride's Bouquet. (No pix as I've shown it numerous times before). Added Orly Halo for some glitter interest. This pix has no tc.
Stamped using Sally Hansen Jumpin' Jade using SdP 83.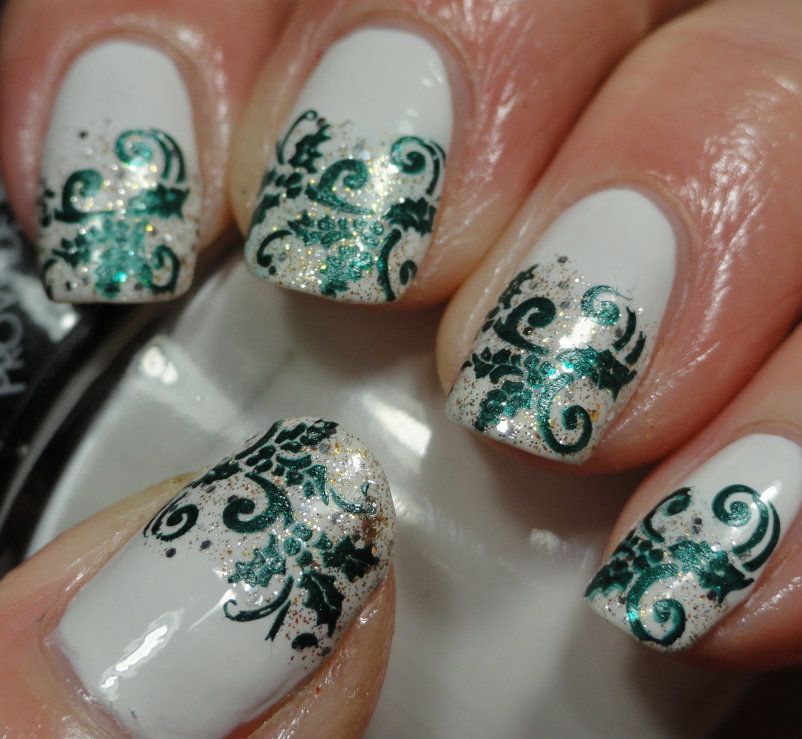 Dotted in some holly berries using Konad red special polish.
Topped with SV.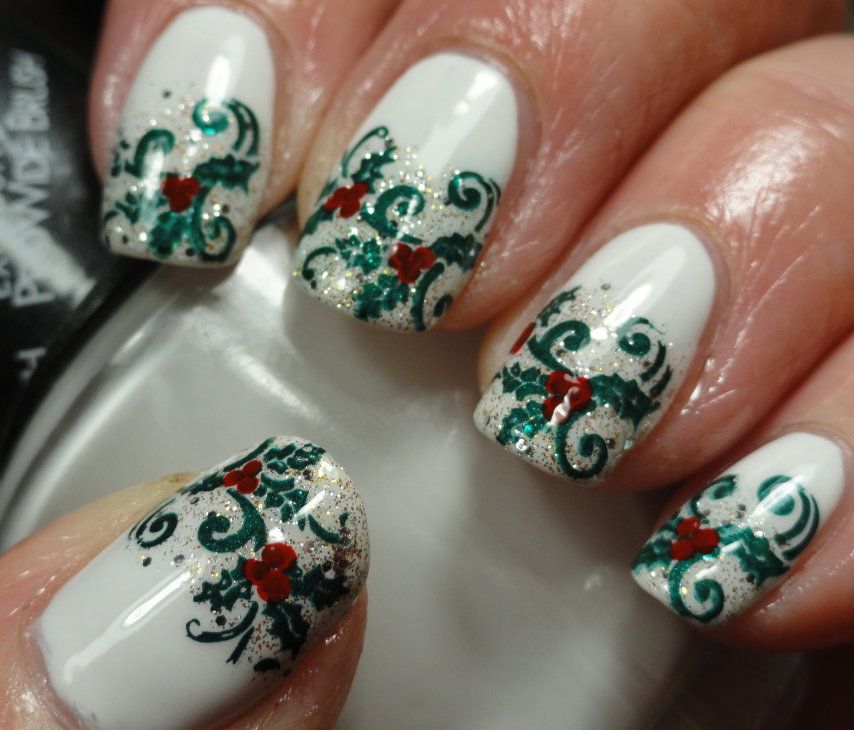 Another pix.
Please go
here
to see all the entries...and don't forget to vote for your favourite!
Hope you had a fantastic weekend....and thanks for looking!