Back to doing a holiday mani....a quick one I came up with.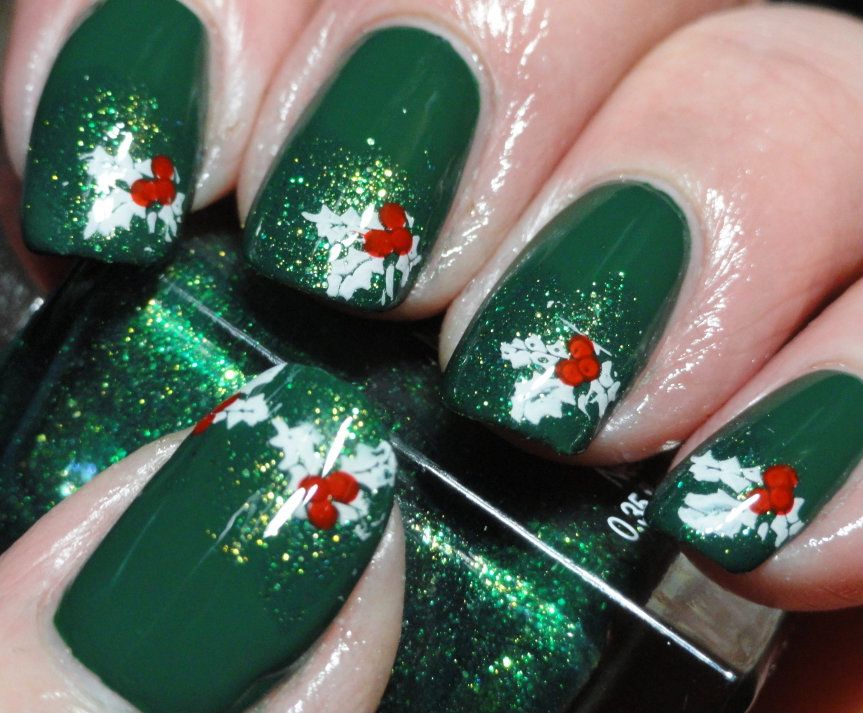 Started with a base of two coats of Color Blast by Orly Raging Vine. This is two coats; no topcoat.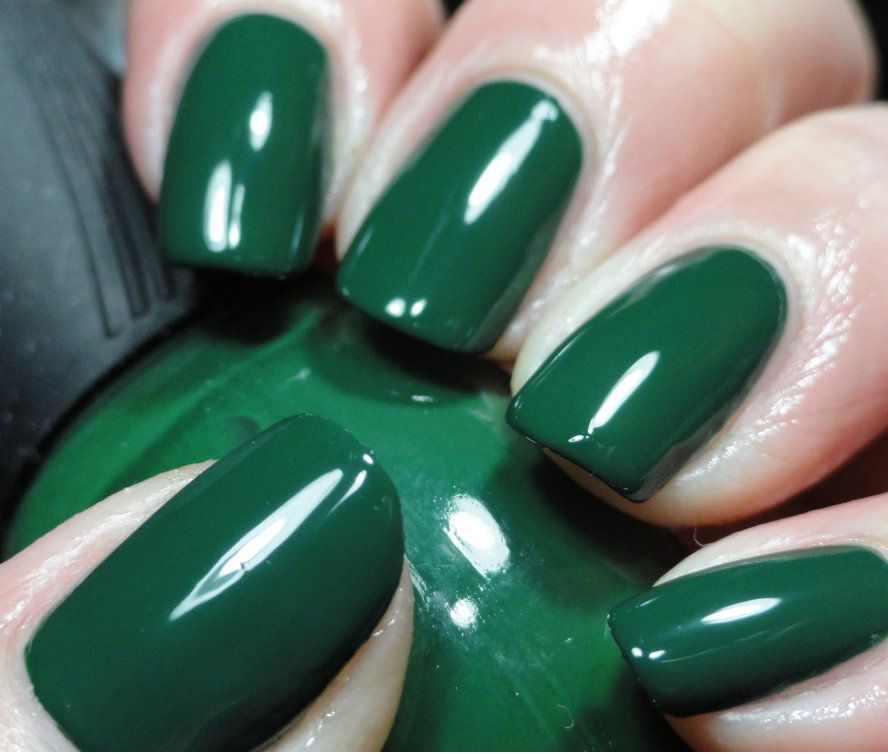 Added NYX Girls Emerald Forest for some glitter french tips....for some reason, I'm kinda into these funky french glitter type of mani's right now....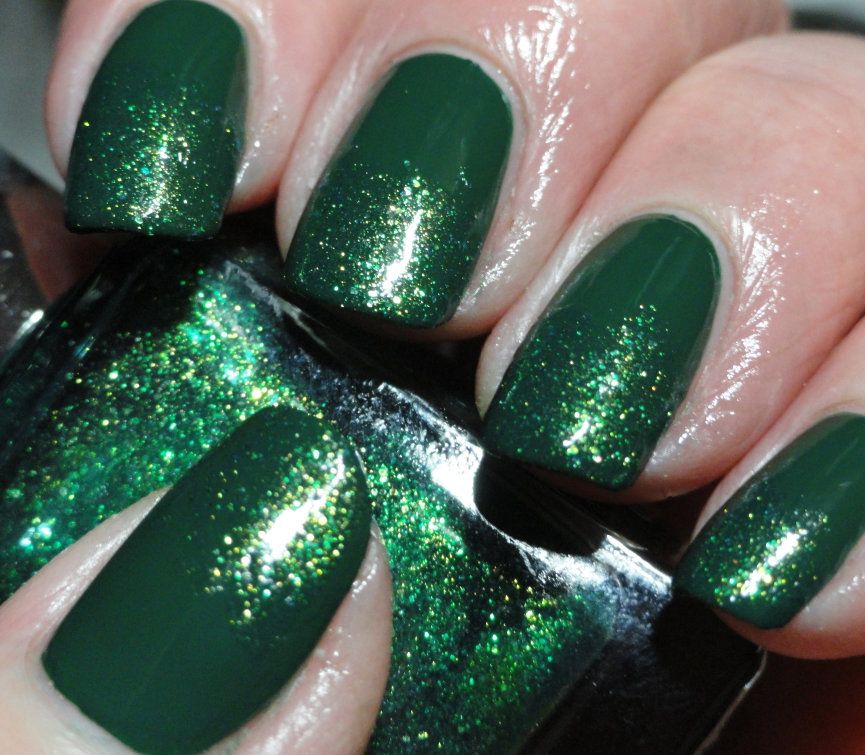 Neither one of these has top coat on top.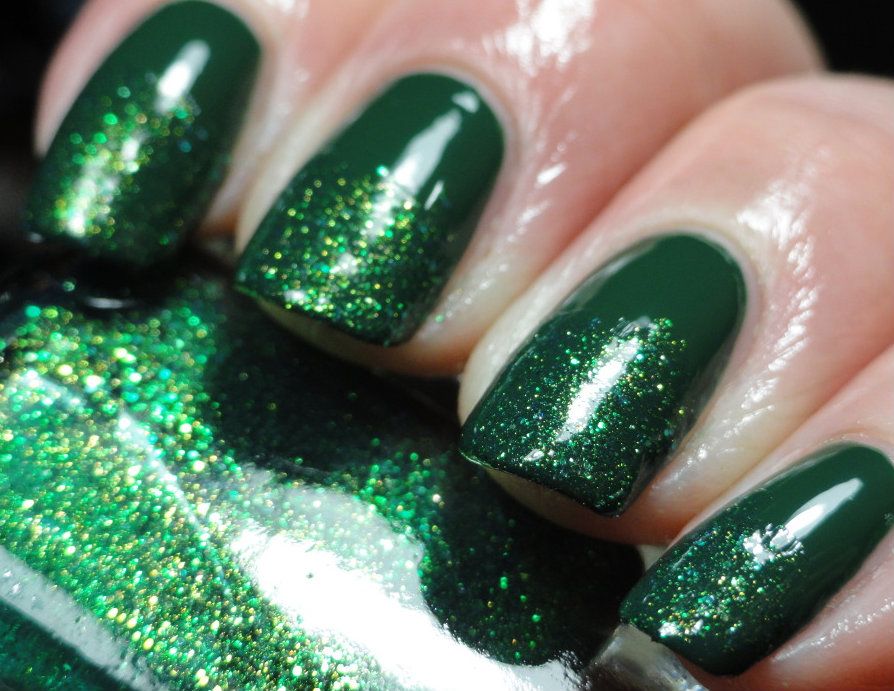 Stamped with Konad white stamping polish using SdP 83.
Added a few red dots for the holly berries.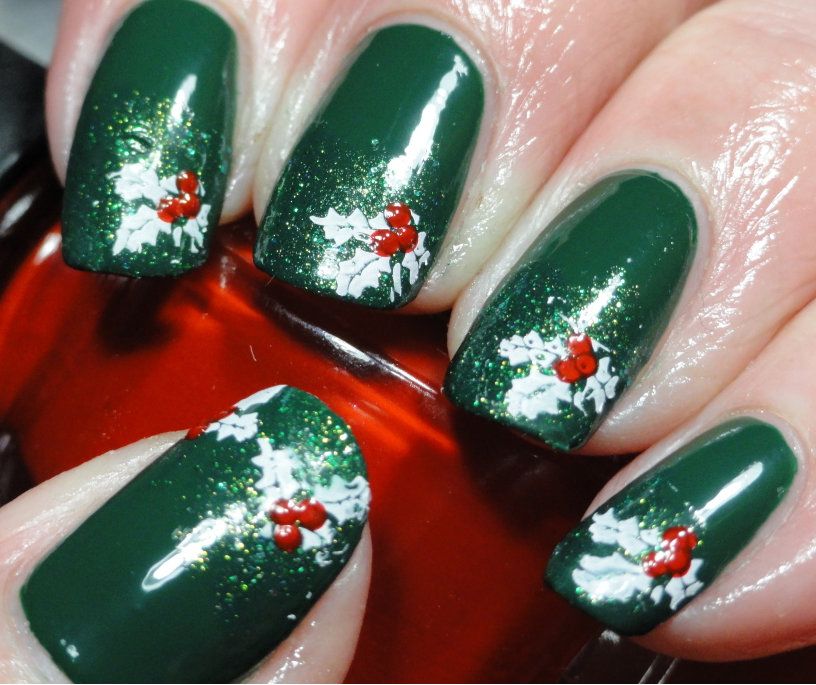 (Topped with SV, which is the first pix.)
Just before I took it off, I had a recently received bottle of Lush Lacquer Ho Ho Holidays sitting out and thought I'd layer a coat on just to see how it looked.
Have a great weekend!
Thanks for looking!