Happy Holidays to everyone!!
Hopefully Santa was good to everyone! "Mrs. Claus" broke a thumb nail putting gifts under the tree Christmas Eve and she was none to pleased with that...the good thing is that they will grow in time!
Here's the mani I was wearing on Christmas Day.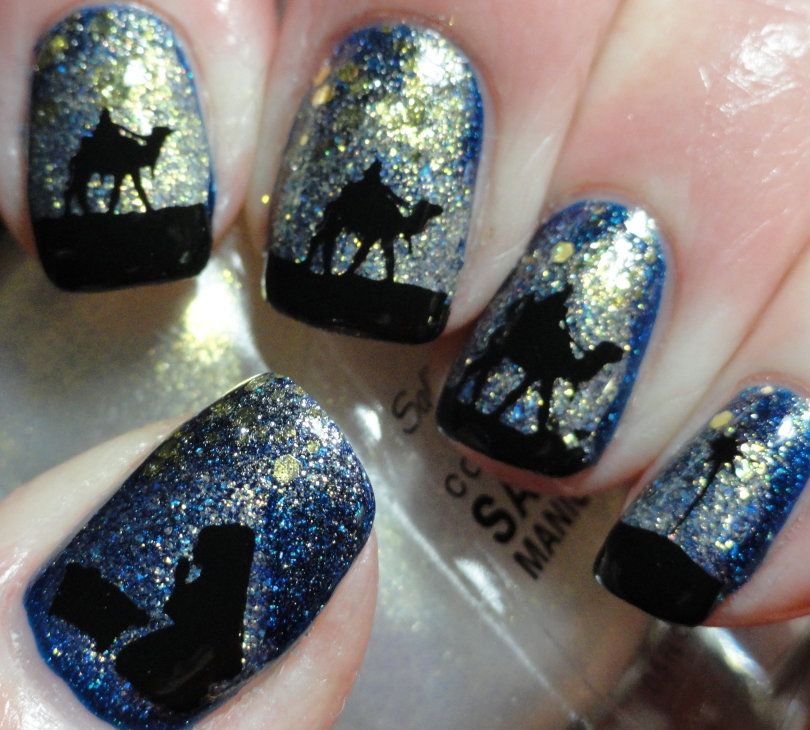 Started with a base of Picture Polish Cosmos; this pix has no top coat. *Swoon* Love this blue!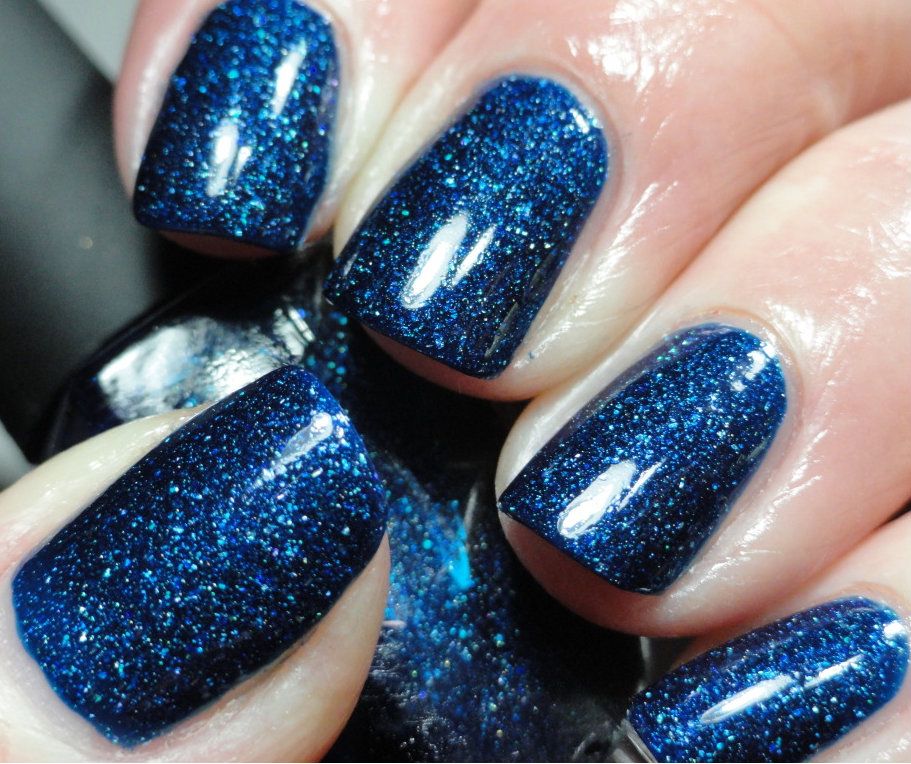 Added a big blob of Sally Hansen Debut-tint then spread it around a bit. This pix has no topcoat; I waited about 20 minutes for it to dry to the touch before stamping.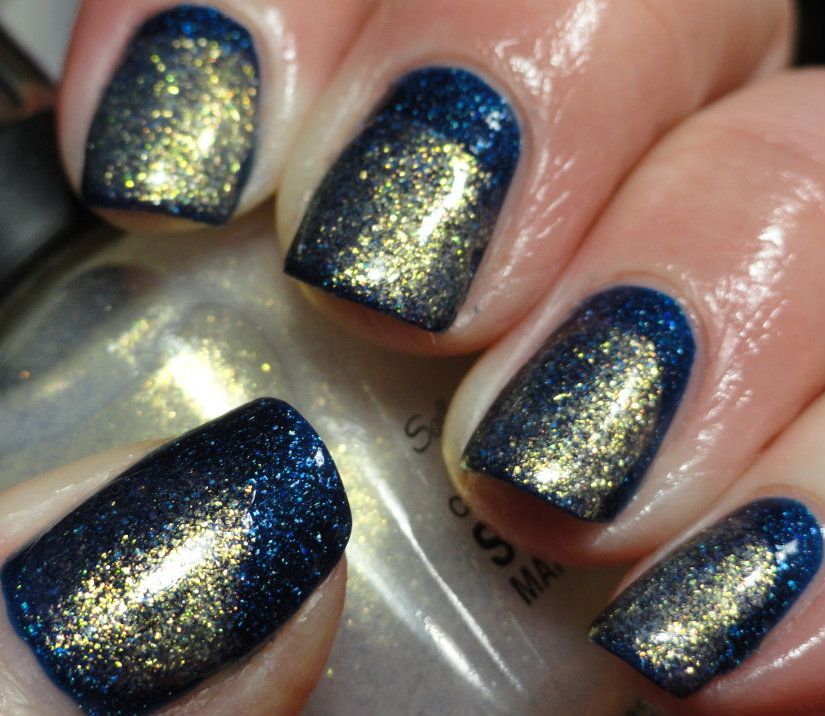 Stamped using Konad black special polishes using MM01 (all images except thumb) and Dash 10 (image on thumb).
Dabbed on a bit of Essence Make it Golden near cuticles. You will also notice that the black at the tips didn't stamp solid in the pix above so I re-stamped the base part of the image plate and filled in the bare spots. In hindsight, it probably would have been easier to just dab on some stamping polish to cover it, but I just stamped it in until it was covered!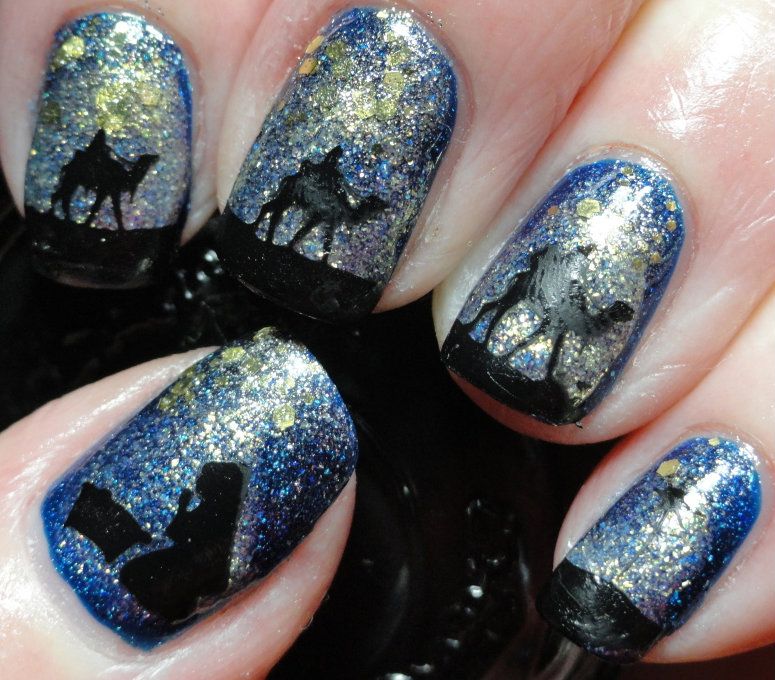 Added SV to finish.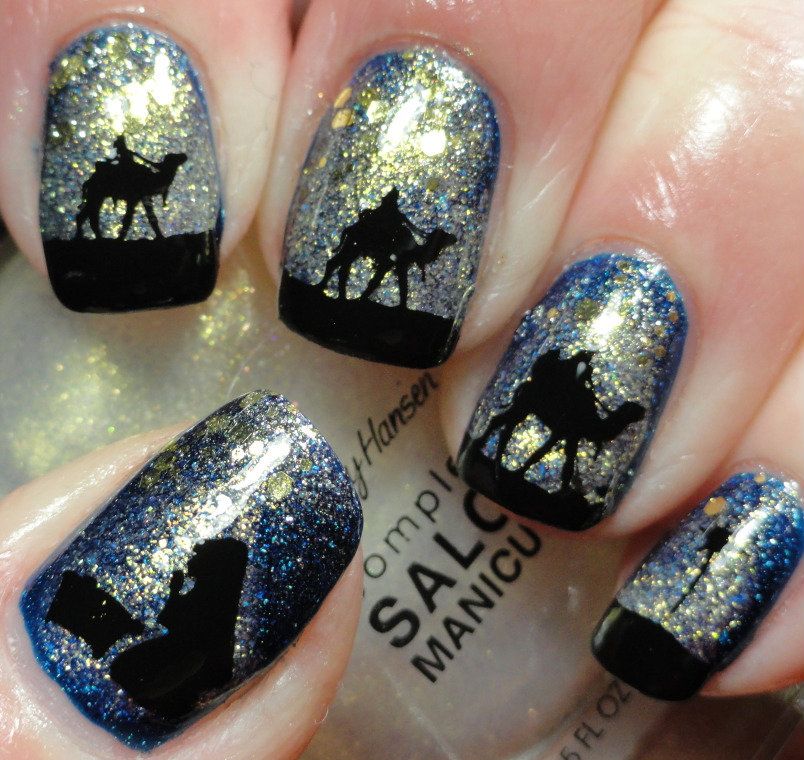 Mrs. Claus also has one last gift under the tree that has not been opened as its going to one special follower of this blog....a box set of the Gals Fairy 25 piece set of stamping plates, courtesy of Gals Cosmetics. Please leave your follower name and email address in the comments of this post between now and midnight my time on January 3, 2013 if you are interested in taking part in the draw. Open internationally; please refer to Giveaway Terms and Conditions for further details. Once the comments are closed, random.org will be used, a name chosen, who in turn will be sent an email and they will then have 48 hours to respond or another name will be chosen.
Thanks for looking!
Happy Holidays!
Edit: Winner announced
here
!