After a couple weeks of non-stop Christmas/Holiday/Winter mani's, I felt like something different and needed a little change. When I was trying to decide what polish/what stamp (which usually takes me longer to figure out than the actual time spent on doing my nails...can anyone relate?), I seen the bottle of Oopsie Daisies Glacier** sitting on my table which I hadn't worn yet; this is what I came up with.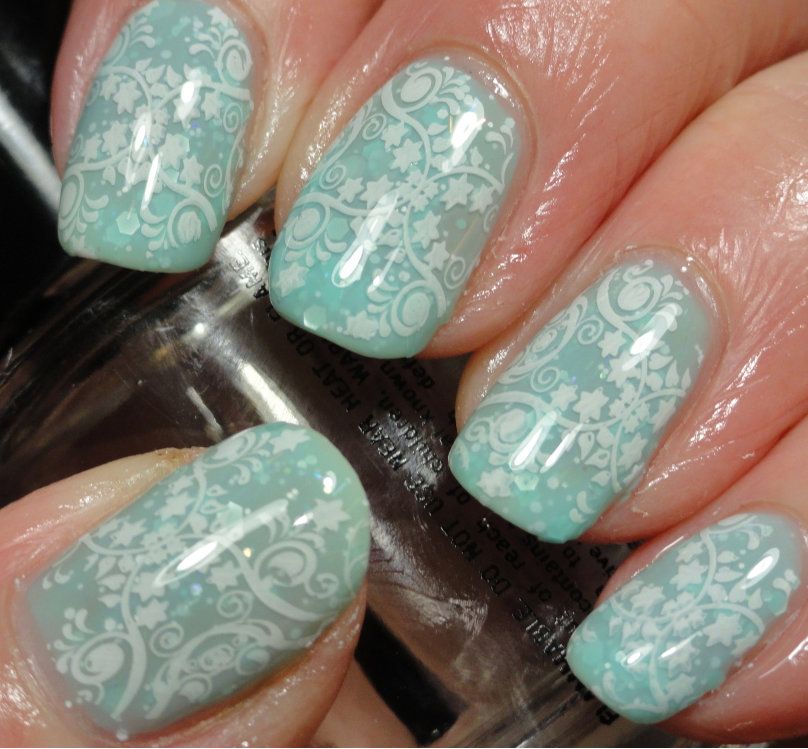 Started with a base of three coats of Oopsie Daisies Glacier. Topped with SV.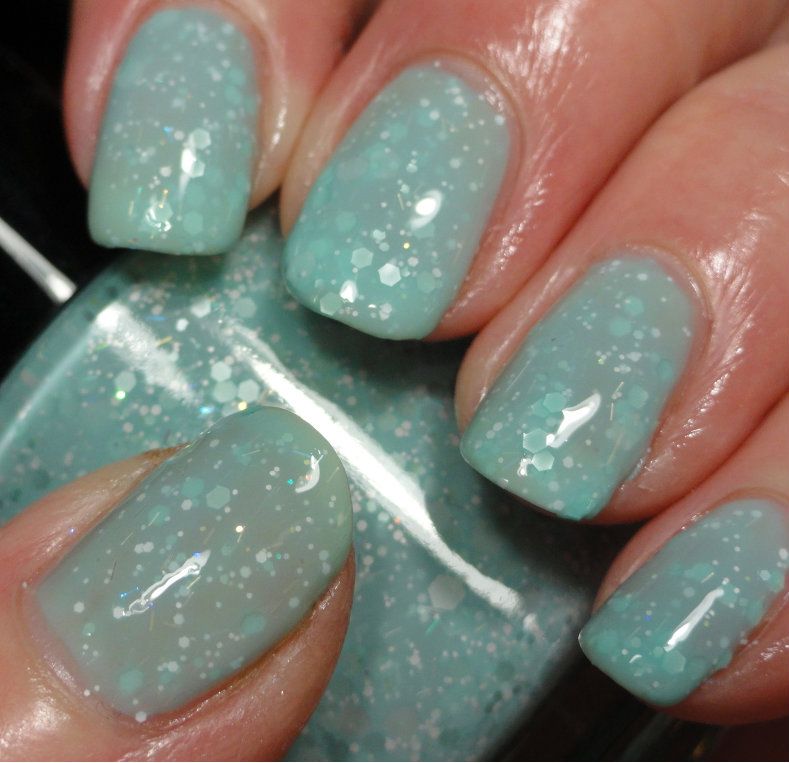 Another pix. Glacier is unlike anything in my stash; while I was initially going to layer it over a creme, I decided to just do layers on its own. Three coats had good coverage yet was interesting because it was still translucent.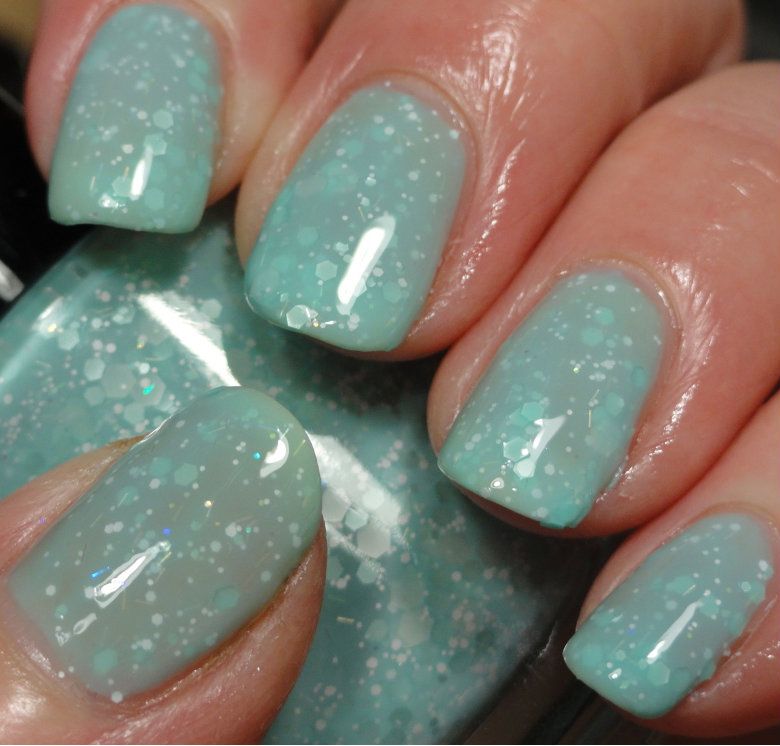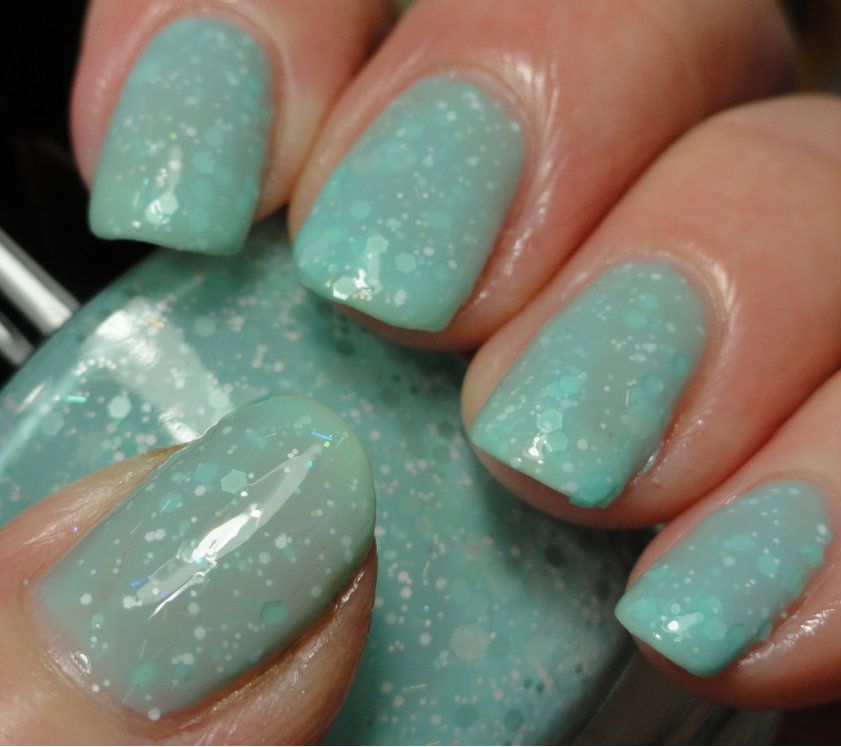 When it came time to do some stamping, the first images that came to mind were snowflakes...but I was wanting to stay away from Christmas/Holiday/Winter images as I had done so many mani's already with them and was feeling the need for something different. So decided on MJ VI using Konad white special polish.
Topped with SV.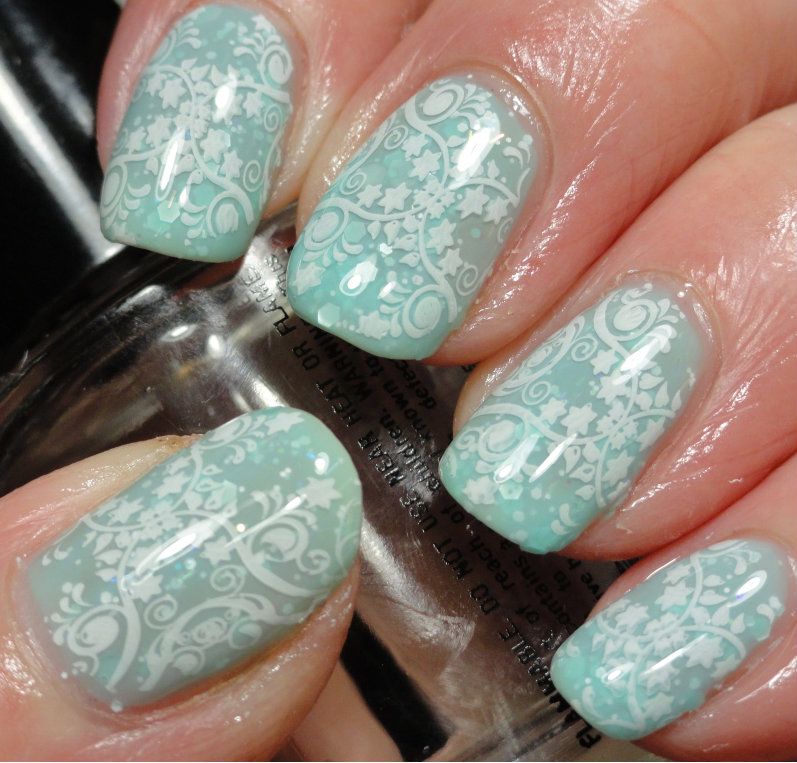 I really liked how this turned out; the popping glitter, combined with the stamping, made the mani look 3D which I thought was awesome! The funny thing about this is that this polish would be an awesome base for some snowflakes...the glitter combined with stamping would be an awesome 3D effect! Next time....!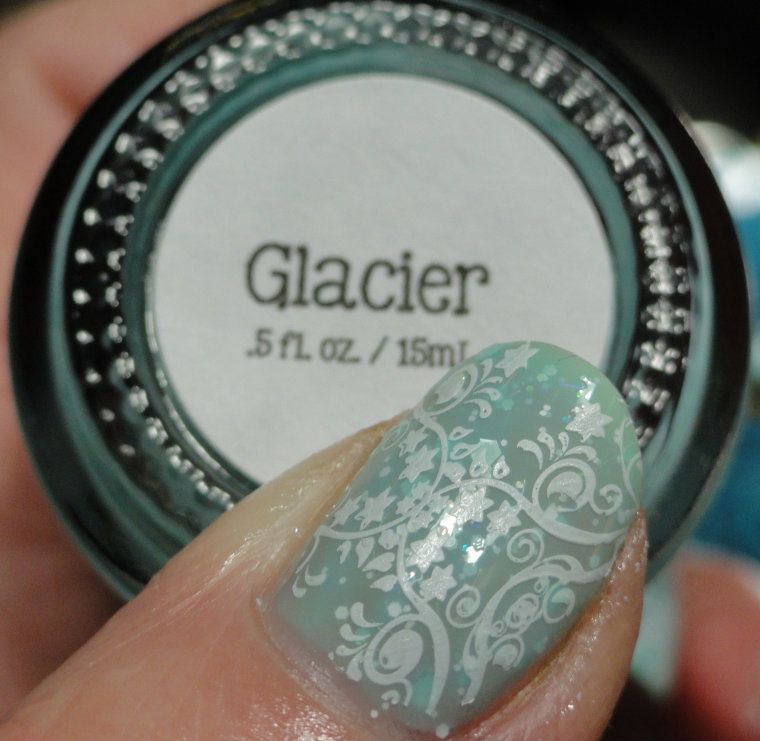 Oopsie Daisies is available via Etsy
here
....there's also a new collection from Oopsie Daisies called Mount Olympus just launched that has a couple colours calling my name.....!
Thanks for looking!
**Polish was sent for review. Please refer to my disclosure policy.