This weeks FB Adventures in Stamping challenge is New Year's or Party related....this is that I came up with.
Started with a base of FingerPaints Black Expressionism, two coats (no pix as shown before). Stamped using FUN stamping polishes Bubble Blue, Cotton Candy, Avocado Green and Mango Shake using SdP 76 (hat on pinky), MM02 (Happy New Year wording on index and streamers on middle), Sugar Bubbles special 01 (glasses and champagne and fireworks on thumb).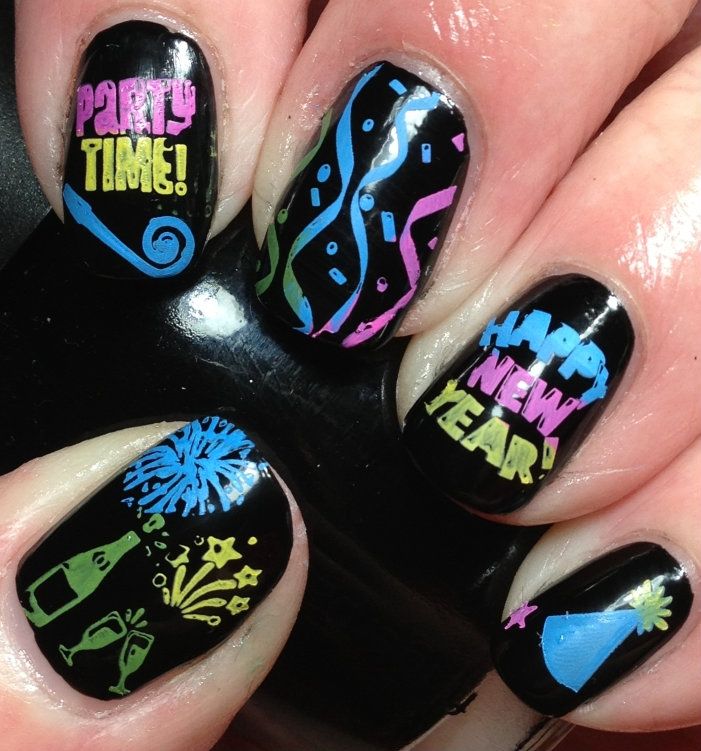 Added a few random stars using Sugar Bubbles special 01 with the various stamping polishes.
Topped with SV.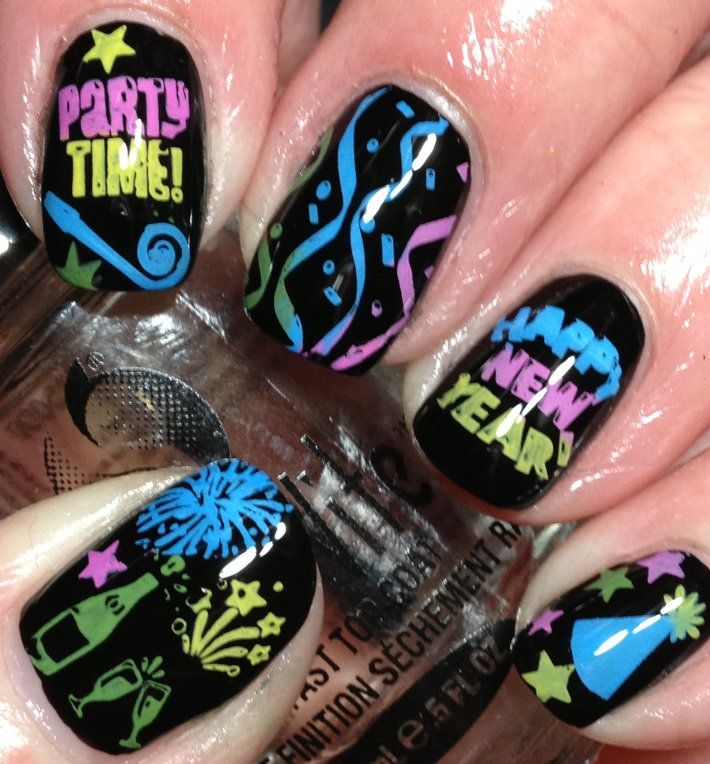 I have a few more Christmas nails to show but I guess it will have to wait until after New Year's...or next year because I have a few more New Year's manis to share.
And if you haven't seen it already and you are interested in my latest giveaway, please click on the Gals pix at the top side of the page.
Thanks for looking!