I got a couple new plates in the mail yesterday, which happen to be fulllll of holiday images, so I thought I'd try them out for Day 4 of the challenge. Here's what I came up with.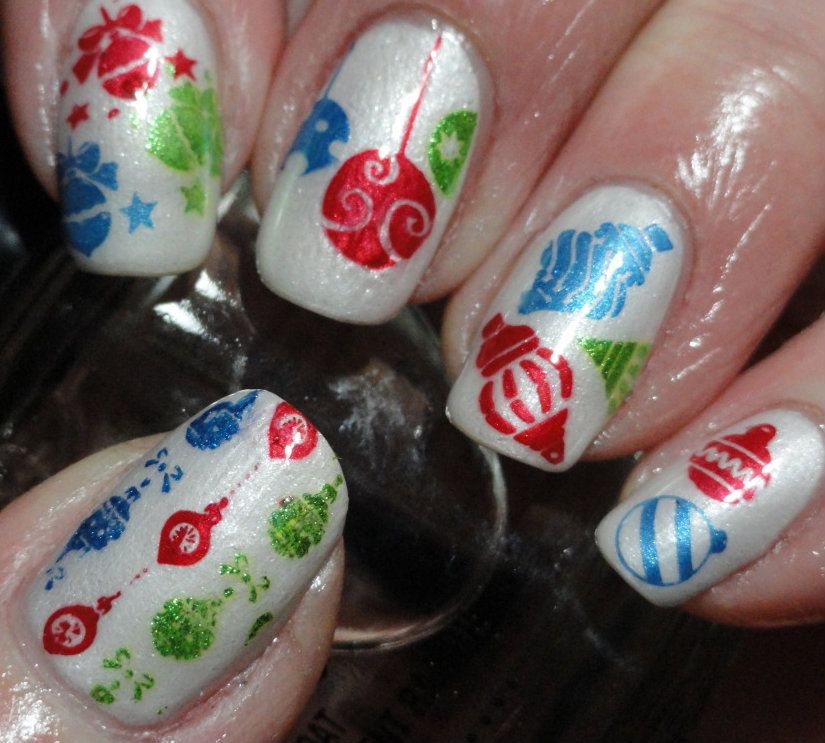 Started with a base of three coats of Spa Ritual Marble; this pix has topcoat. I had bought Marble as I was looking for a different white base other than my usual white creme...forgetting I already own Nicole By OPI It's All About The Glam! Well, now I have two sparkle/shimmery whites to use as stamping bases!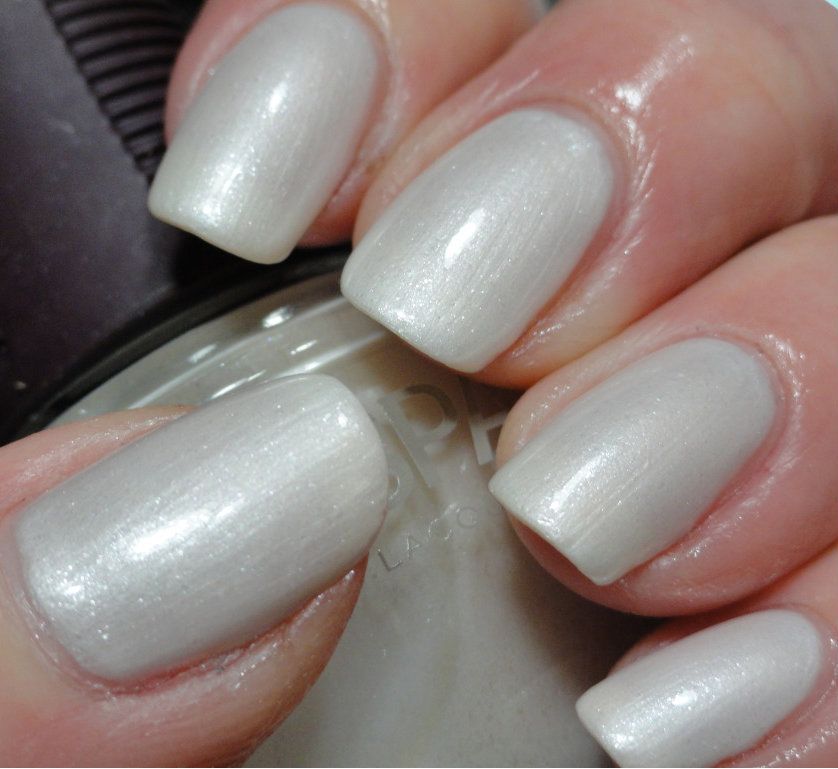 Stamped using FUN green, red and blue metallic stamping polishes, using SdP 83 (ring), HD07 (middle), Nailways 0002 (pinky), Sugar Bubbles Special 01 (thumb) and SdP 59 (index).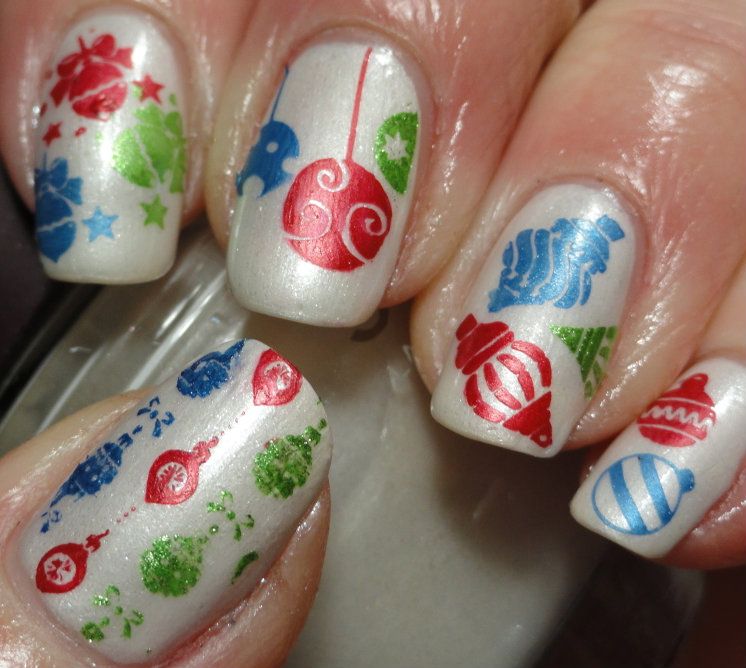 Topped with SV (I applied a little too much on the middle finger and it wrinkled when it was wet but it did dry flat).
A pix of after it dried ....the middle finger wrinkles dried pretty well. (This pix was taken a few hours after I had finished...and after I had broken the middle nail.)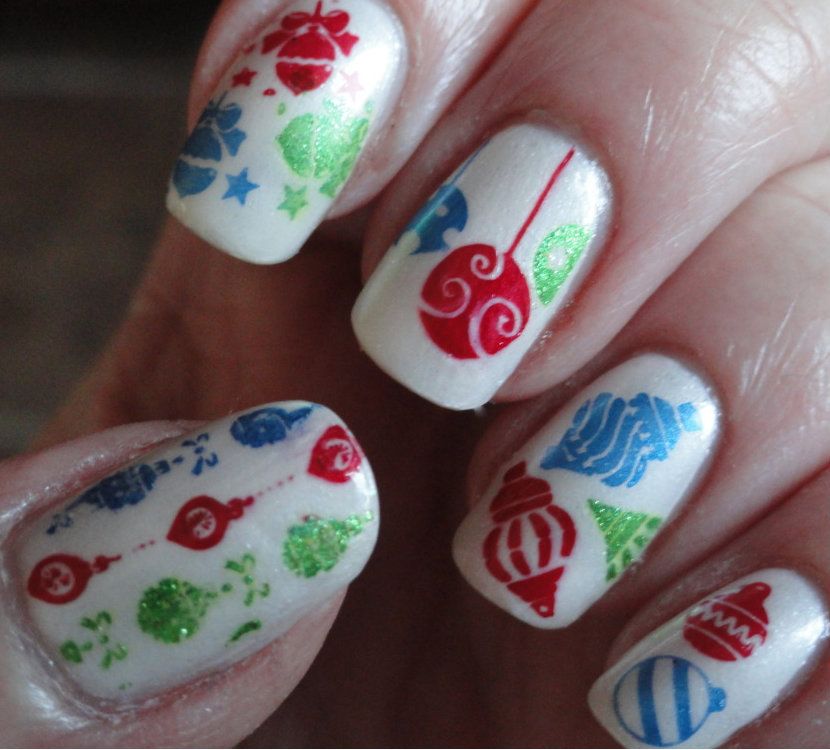 Here's a couple pix of the Sugar Bubbles special plates. Oodles of holiday images on them!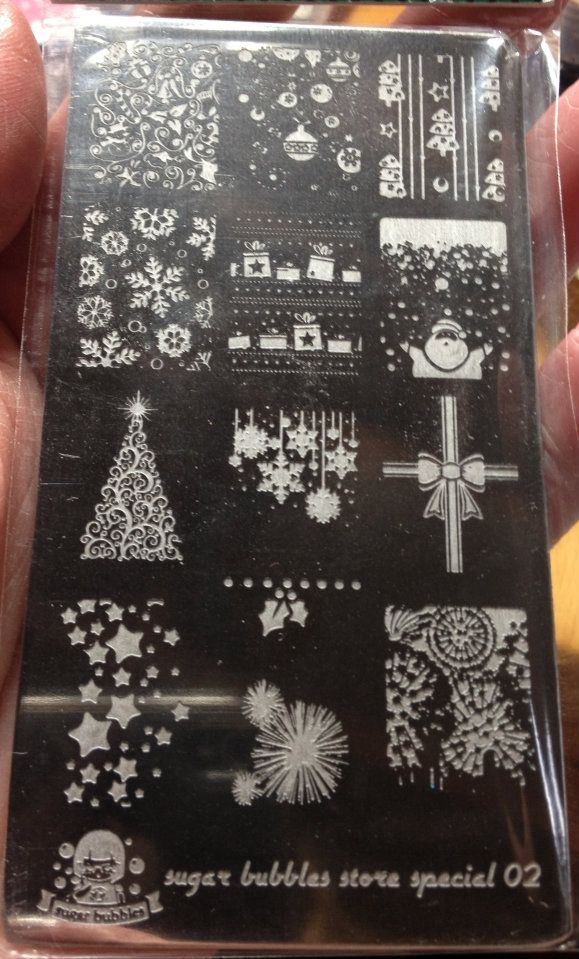 Sugar Bubbles can be found on Facebook
here.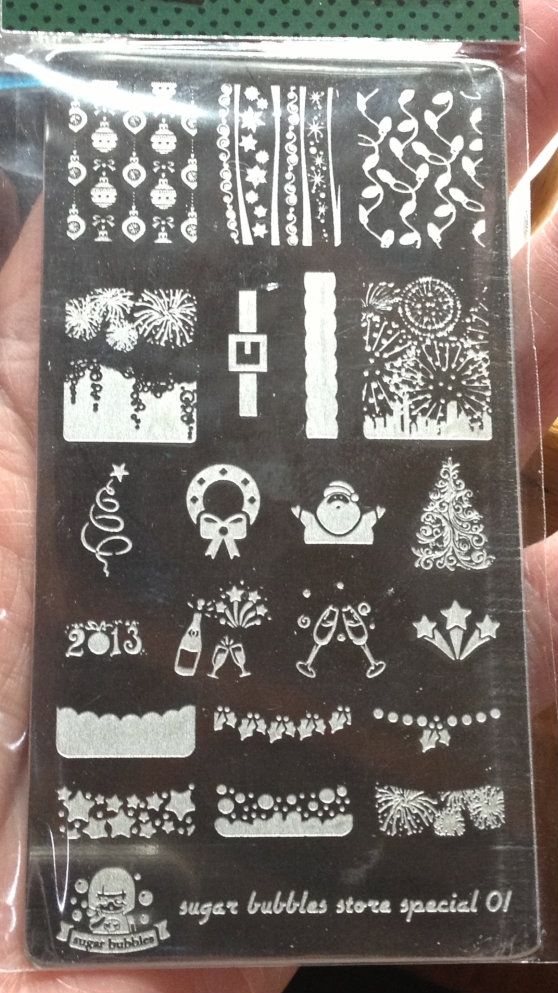 Here's
the other ladies Day 4 mani's if you'd like to check them out...so much creativity in the group!
Thanks for looking!