This month's Digit-al Dozen theme is Love and Heartbreak....I have so many V-Day mani's to post...they are mainly about Love....but there will be some Heartbreak too....this is the first I came up with!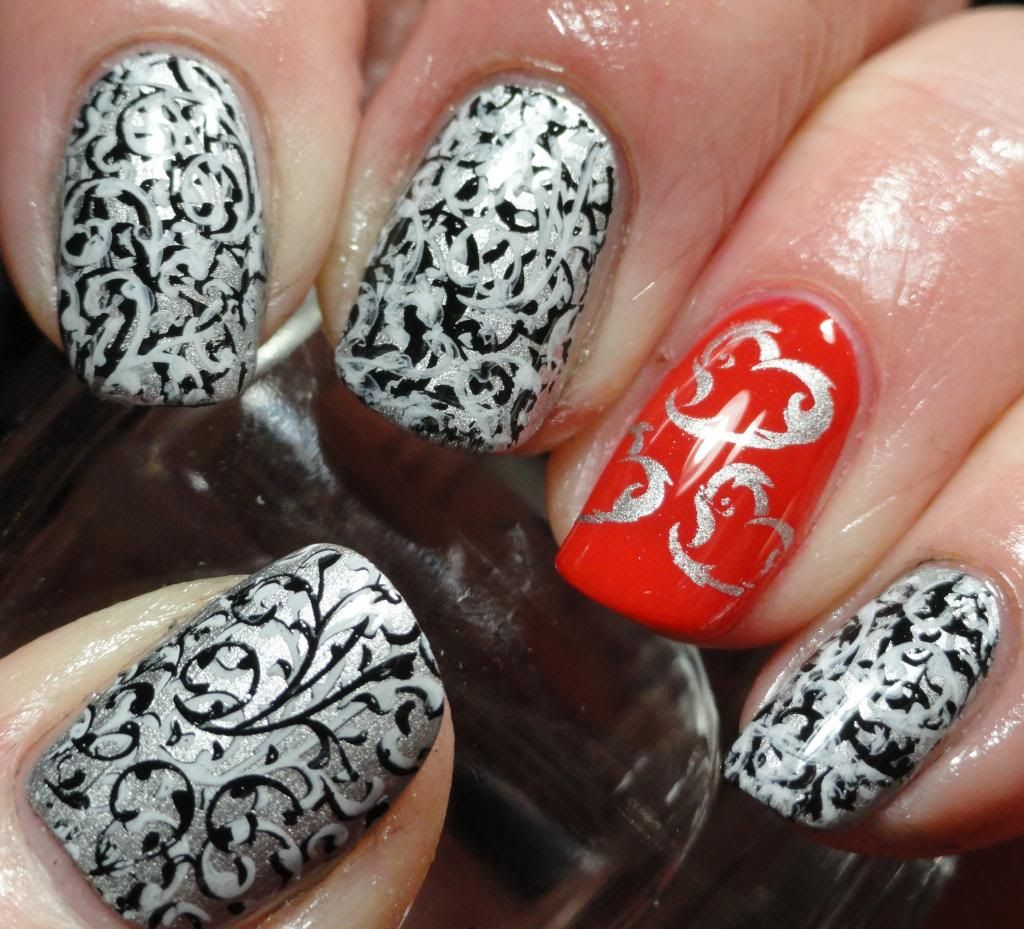 Started with a base of one coat of Nicole by OPI Positive Energy, with two coats of OPI Red my Fortune Cookie on accent.
Stamped with black Konad special polish using Big SdP L.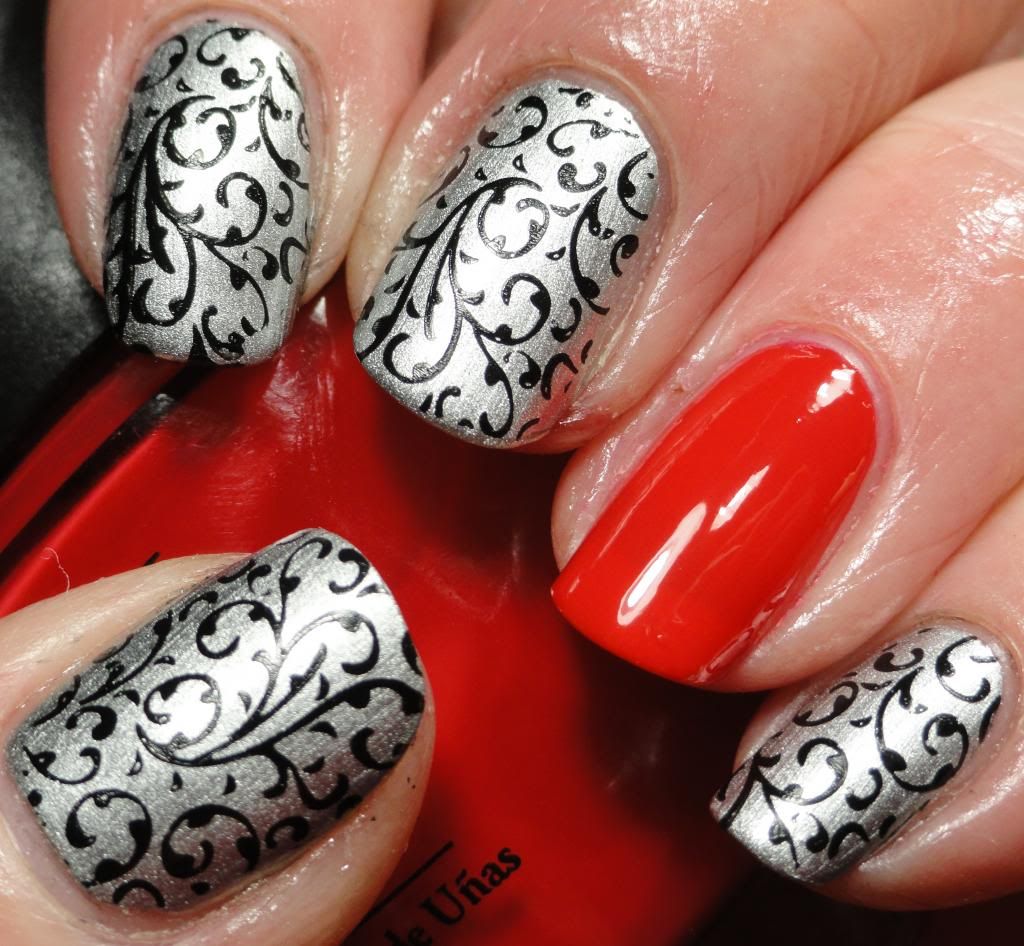 Stamped on accent with Nicole by OPI Positive Energy using plate W203.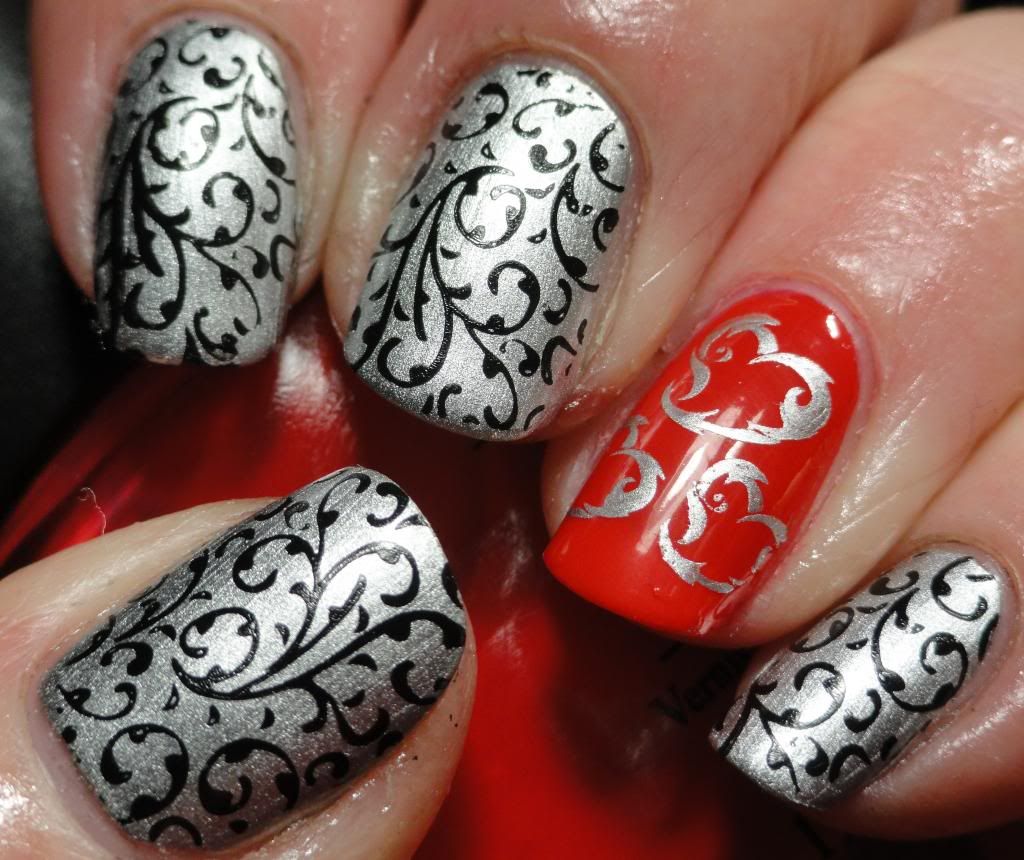 While I didn't mind this, wanted something a little different so I did a test stamp on my thumb with a layer of white. Liked the results so started the other hand and LOOK AT THIS!
Stamped EXACTLY on top of the first image...I mean, I couldn't do that in a million gazillion years if I wanted to on purpose, never mind that I really wanted it offset! I was amazed I did this...even though it was unintentional! (Small things amuse me, obviously!!!)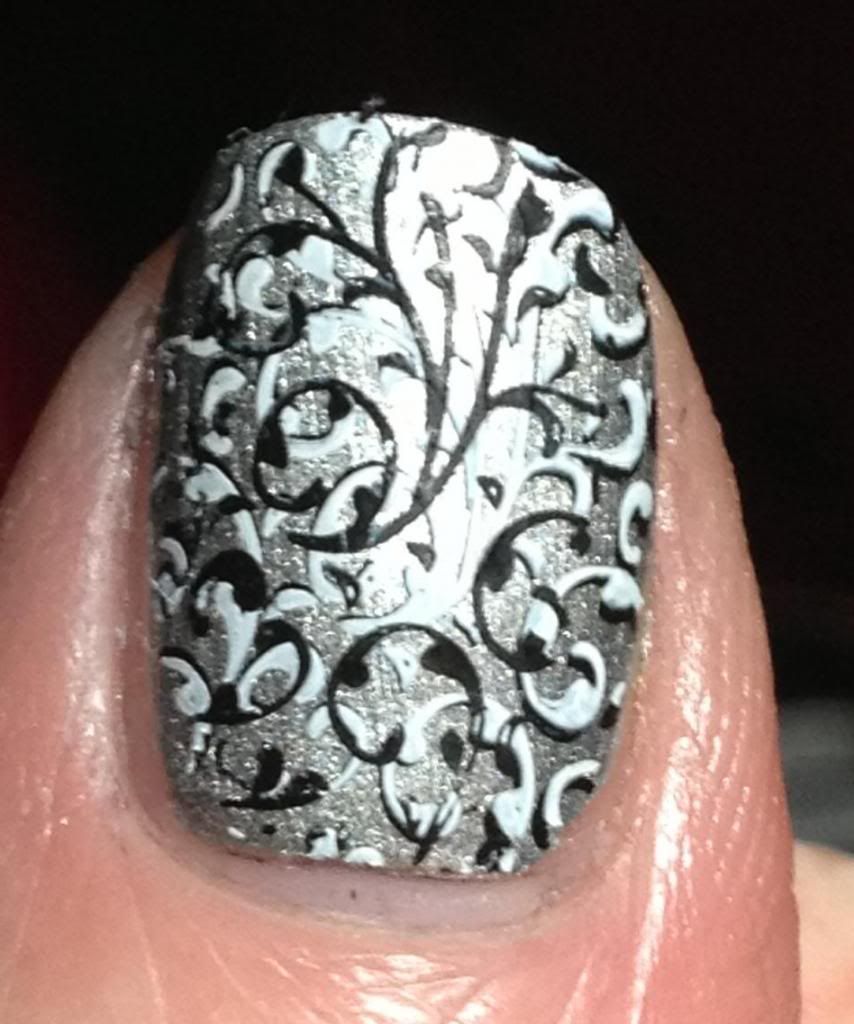 Anyway, I had seen the double stamping had a little bit of potential on my test thumb so stamped the rest of my hand in white, except the thumb, which I added another layer of black for contrast.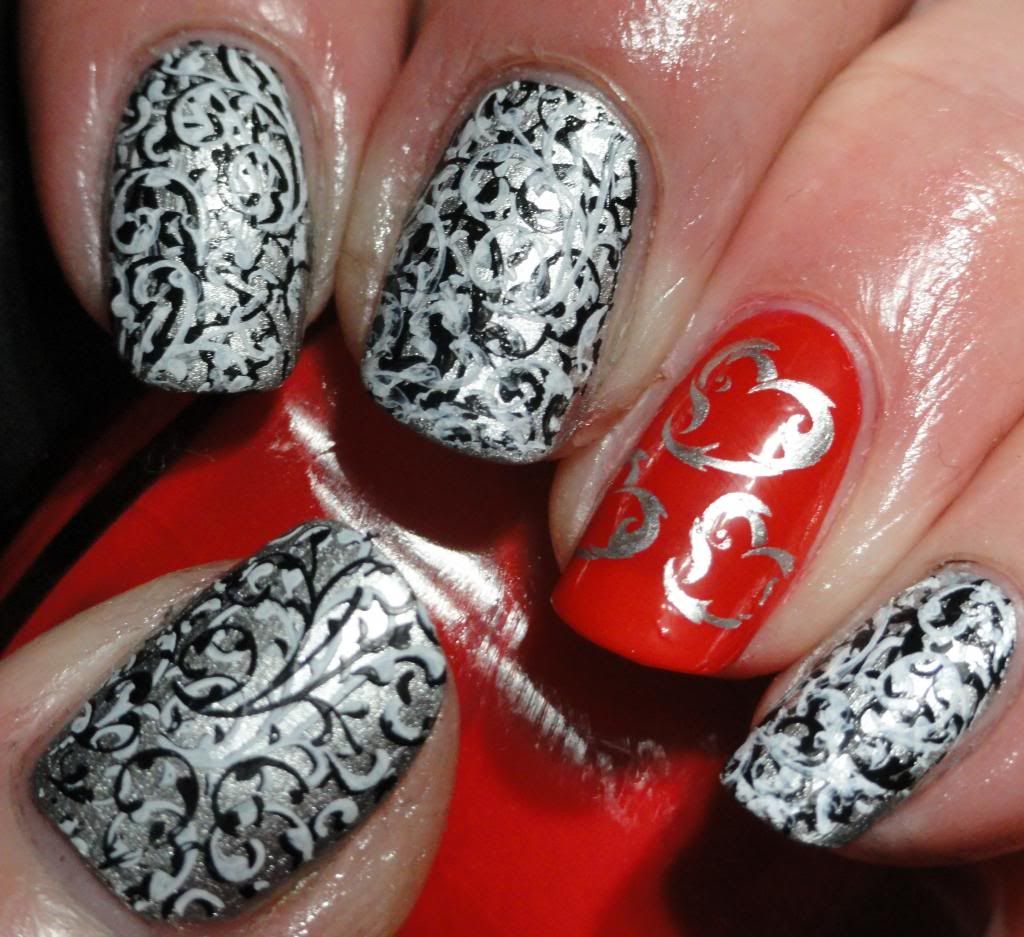 Topped with SV.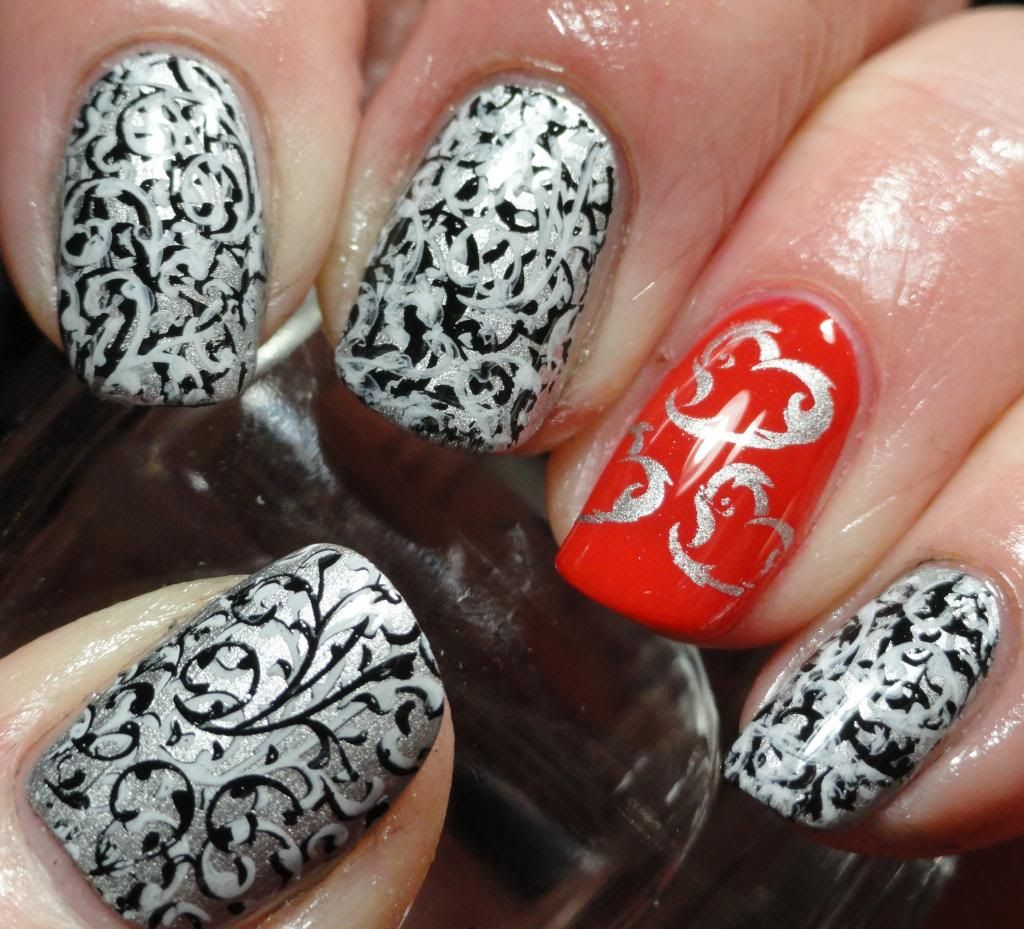 IRL, this was pretty cool and funky; however, it kinda looked like a hot mess in this pix....like I was intentionally doing a Jackson Pollack Valentine mani!
Thanks for looking...and here's the other very talented ladies in the group with their Day 1 mani's if you want to take a look!