Llarowe announced a Super Bowl contest on Saturday so I decided to put something together Sunday morning as an entry. I didn't start the mani until 12:30 pm and with an entry deadline of 2 pm (EST), it didn't leave me with a whole lot of time to do them (I spent most of the time looking for image plates to use!) so here's the entry but I didn't have time to take pix as I went along as I normally do!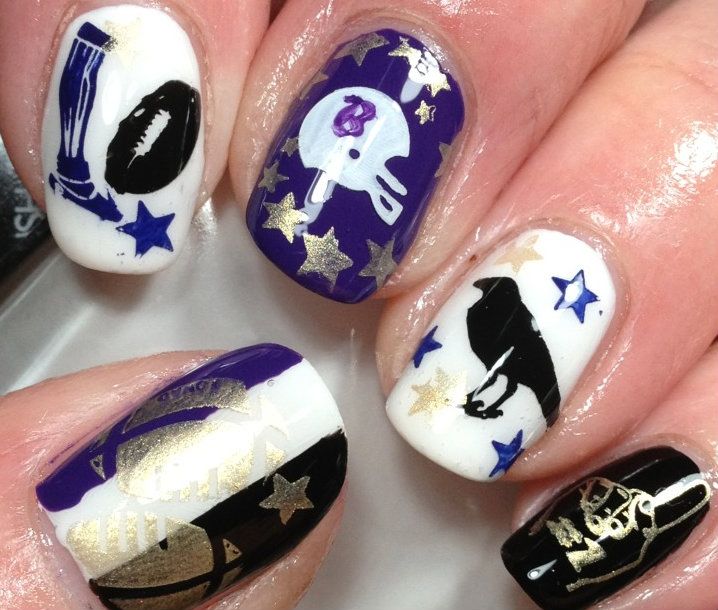 Started with a base of OPI Bride's Bouquet (white), Manhattan 610K (purple) and FingerPaints Black Expressionism (black). I did a tape mani with the three colours on the thumb.
Stamped using CND Gold Chrome and royal purple, black and white Konad stamping polish using CH35 (helmet, leg and football on index), HD04 (raven on ring), MJ IV (#1 on pinky), and m52 (large footballs on thumb). Hand painted the B onto the helmet using the royal purple Konad polish. Added random stars using fauxnad m06 using CND Gold Chrome and royal purple Konad special polish. Topped with SV.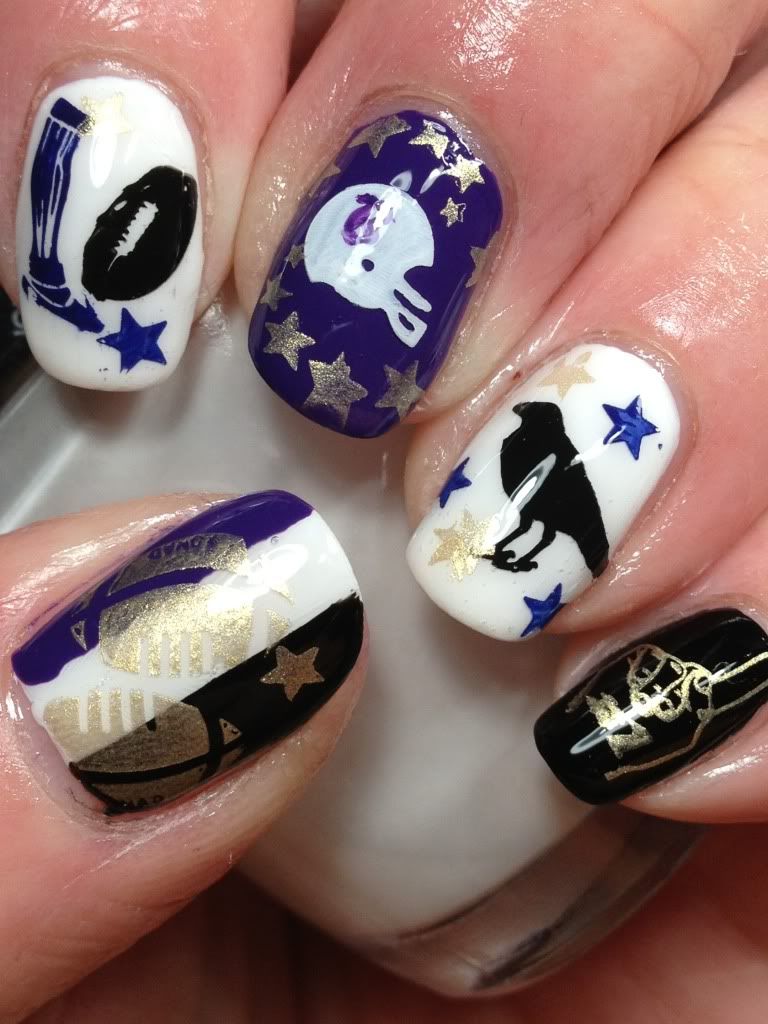 Llarowe announced the winners earlier today and my mani was chosen as an honourable mention winner for the Ravens! You can check out my entry and the winners
here
! There's a lot of fabulous entries...and so much creativity!!!
Thanks very much to llarowe for making this contest available....it was a lot of fun putting it together....and congrats to all the winners!
Thanks for looking!