Happy Valentine's Day! Well, belated by the time I get around to finishing this post! I still have so many Valentine's Day mani's to share I thought I do something a little different and post a couple today!
Here's the first one.
Started with a base of one coat of OPI Red My Fortune Cookie and OPI Bride's Bouquet.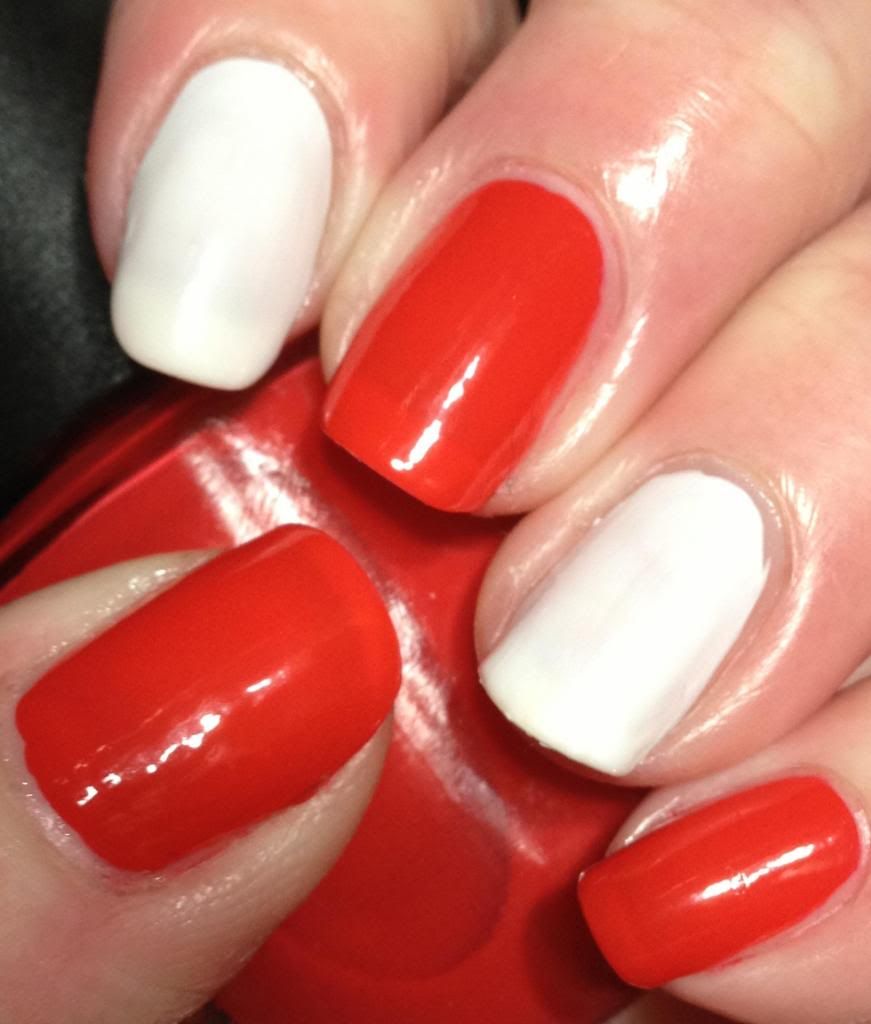 Added a layer of Lynnderella Ruby Red Ruby and Lynnderella The Snow Cake; topped with Gelous and then SV.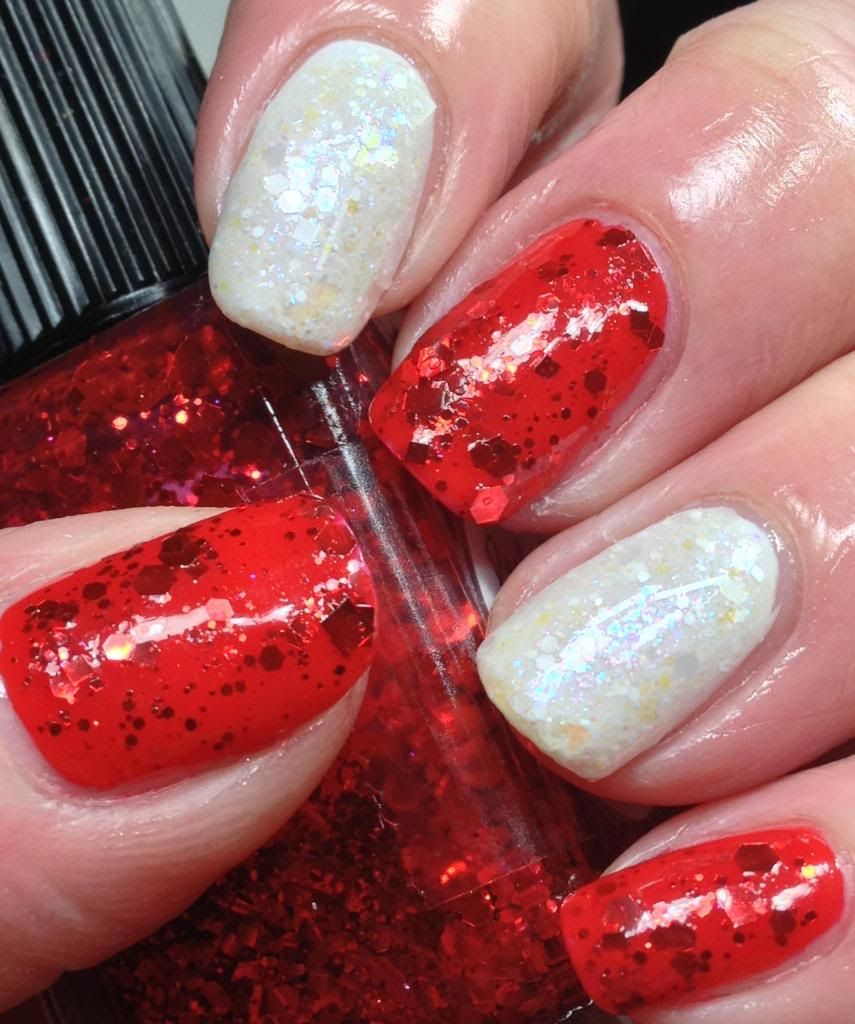 Stamped with HD-A using Konad red and white special polish.
Here's a pix of the HD plates** which were designed by
Bunny Nails
and are available
here
. There are some really unique designs and any of the images I stamped, including a few that aren't on this mani, stamped wonderfully! These two plates are full of themes and you'll want to check them out if you are a theme/holiday kinda stamper like me!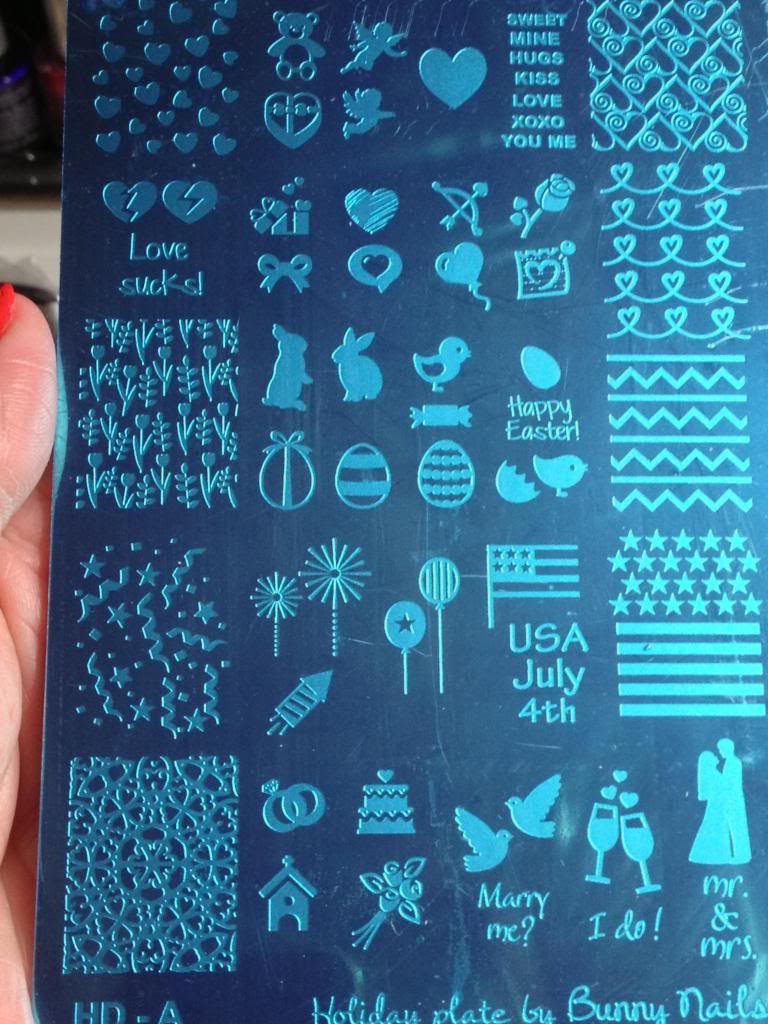 Topped with SV. My only regret with this mani is that the The Snow Cake wasn't whiter; had I realized that it seemed so offwhiteish before hand, I would have picked another white glitter.
Another one I did quick one night when I wanted a change of nails but didn't have much time!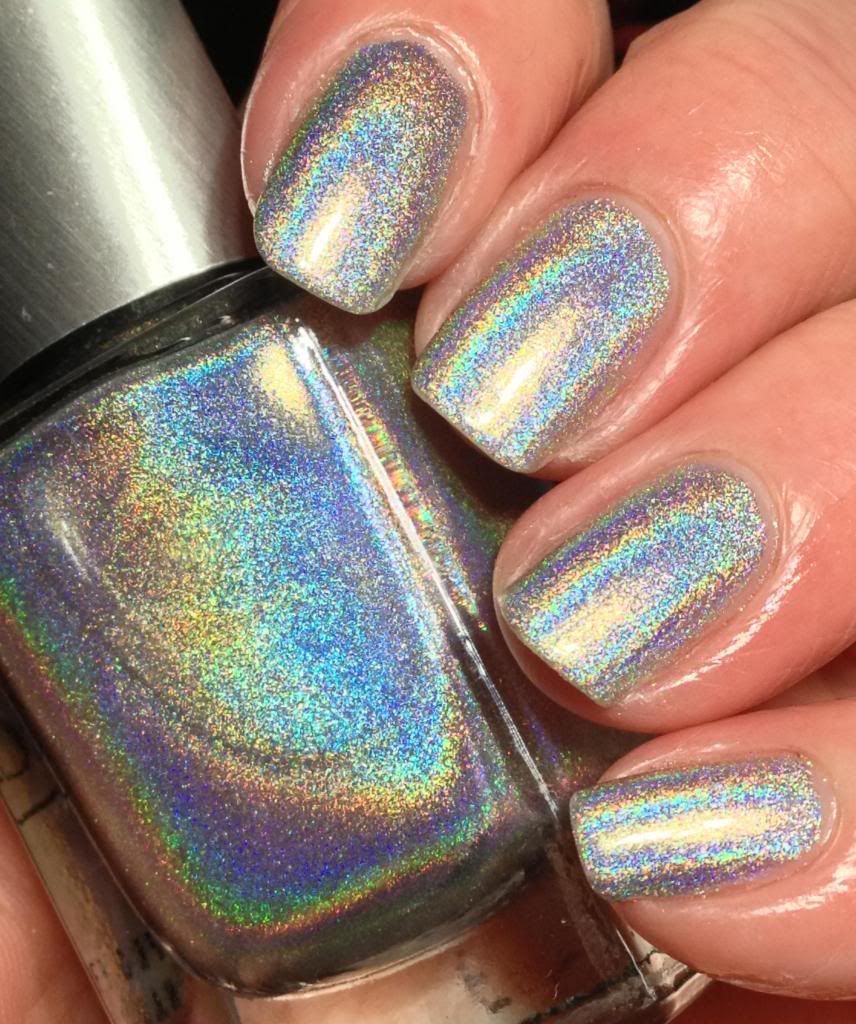 Started with one coat of Color Club Harp On It (yes....one coat!), no TC.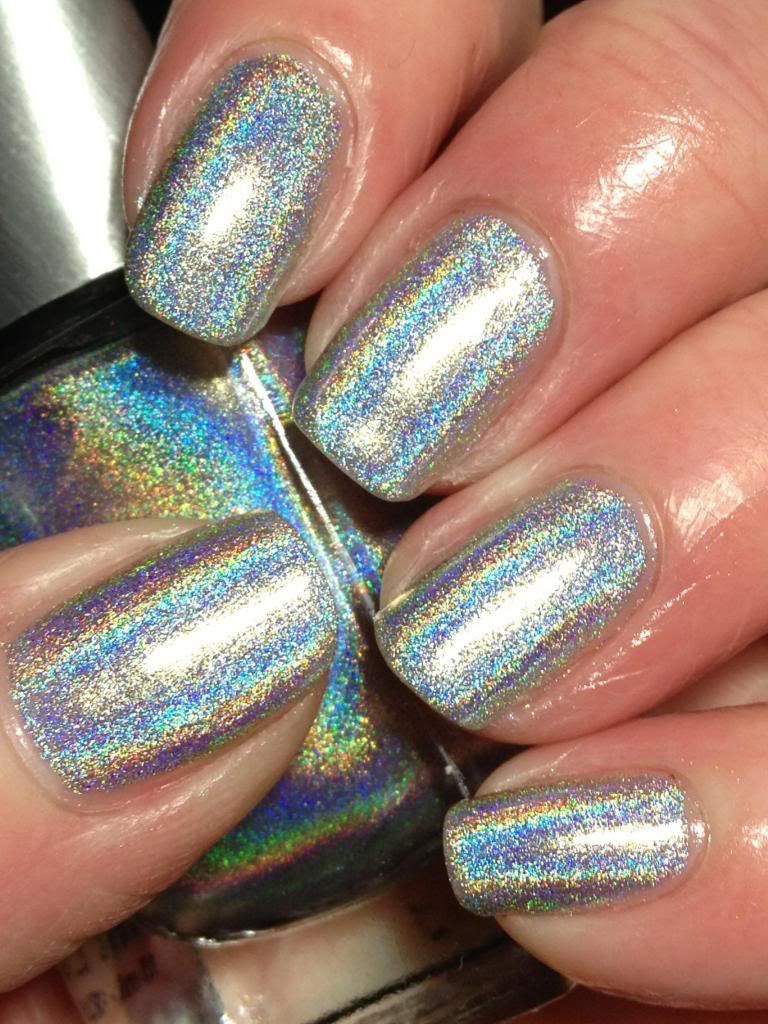 It dries fairly fast so stamped a couple minutes later with red Konad special polish using MJ II and accent of DRK A.
Yes, the alternating upside down hearts was on purpose...just for something different to change it up a bit! I think this would be cool with the same images but with black stamping polish...another day perhaps!
Topped with Sally Hansen Diamond Flash Topcoat. I used this as I had read that it doesn't dull the holo and have had good results before, but there was a noticeable difference in the holo flash once it was applied this time. There still was lots of holo though because the polish is so holo-riffic!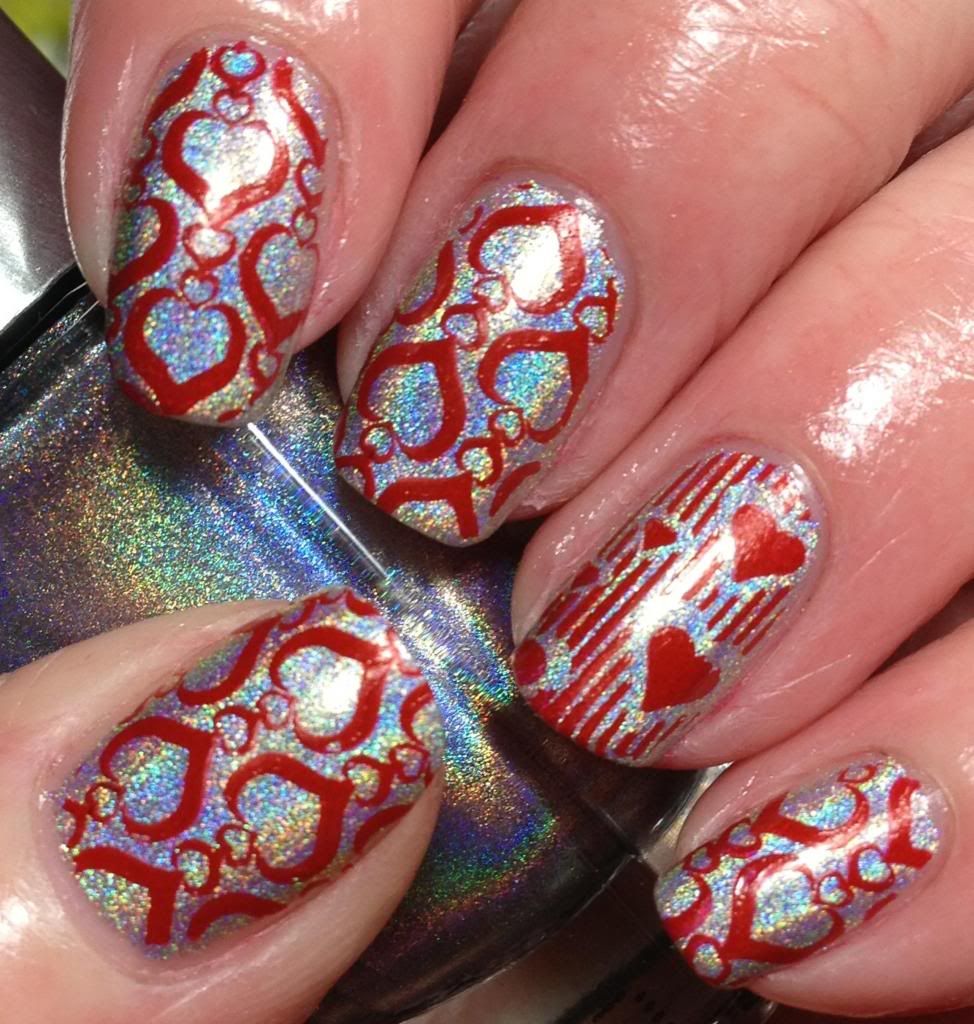 I still have lots of Valentine's Day related mani's to post...I'm not sure if there is any interest in getting them posted now that the day has passed.....I may post them over the new few posts...or they may just show up randomly at a later time, not sure yet!
Thanks for looking!
**items were provided for review. Please refer to my disclosure policy for details.