I *try* to think outside the box for at least one mani when I'm doing holiday themed mani's.....I don't always do this....and sometimes thinking outside of the box turns out to be a massive failure, but this was a Valentine's Day mani I did with non traditional Valentine's colours that turned out OK!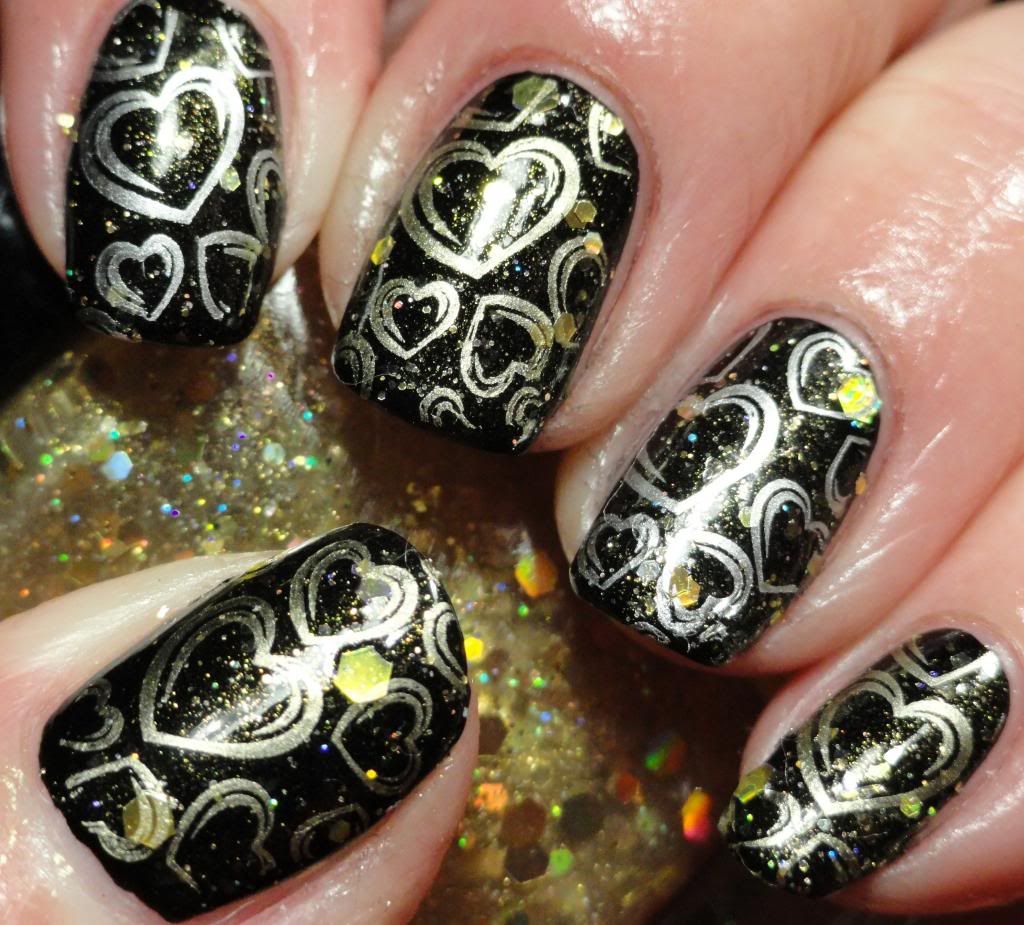 Started out with a base of two coats of FingerPaints Black Expressionism (no pix as have shown many times before). Added a coat of KBShimmer We Three Blings.
Bottle pix of KBShimmer We Three Blings. This was part of the winter/holiday themed polishes released around Christmas that I had picked up from Harlow & Co. as KBShimmer doesn't ship to Canada (and if I'm not mistaken, it's on sale now at
Harlow & Co.
).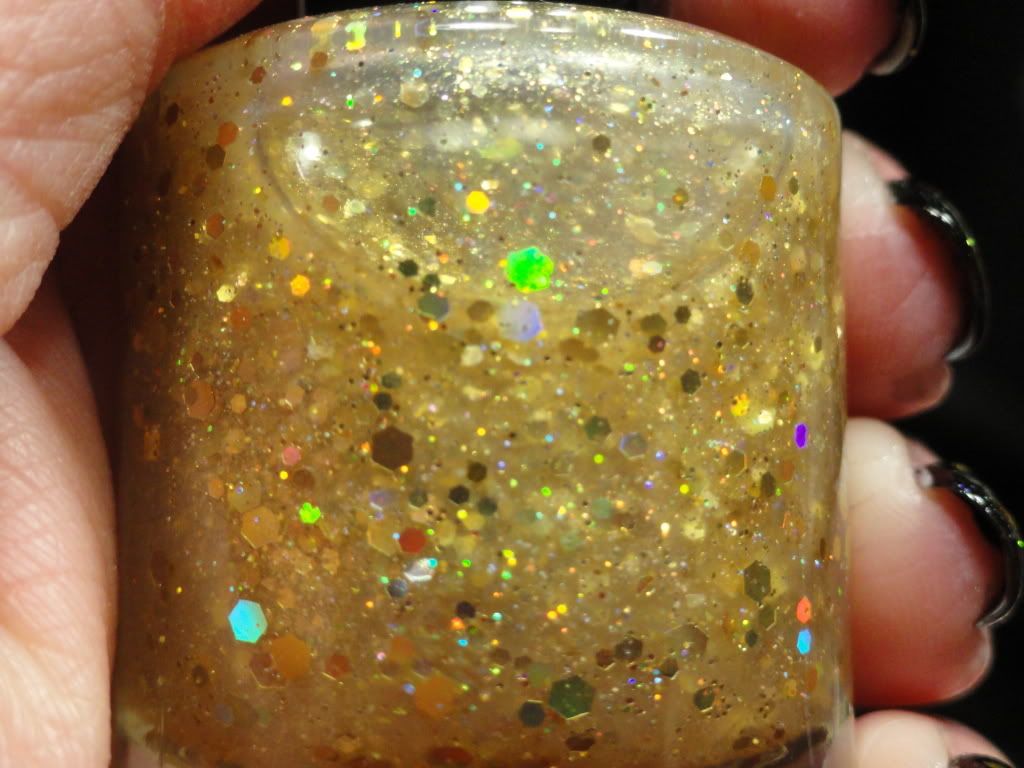 Stamped using Barry M Foil Effects Gold and Silver using image plate BM 317.
Topped with SV.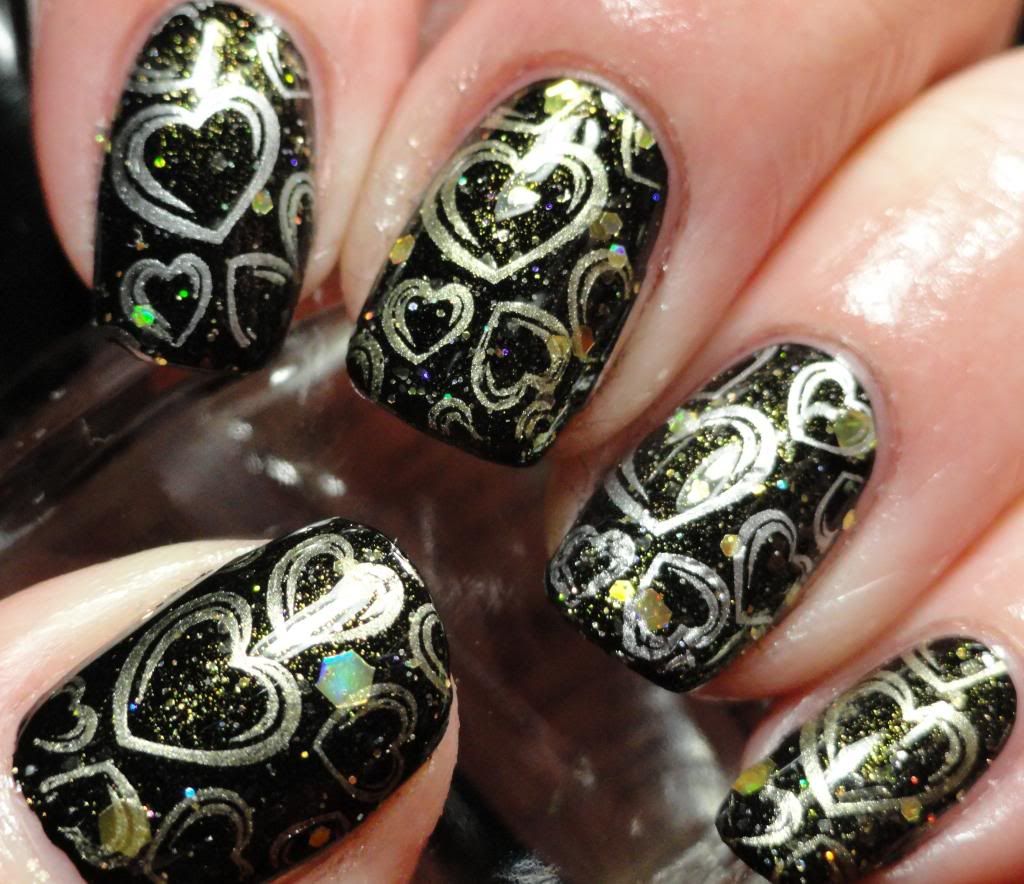 Here's the rest of the ladies Day 2 mani's!
Thanks for looking!