Here's the lone mani I did for this weeks theme that had heartbreak as part of it.
Started with a base of two coats of Sinful Colors Cool Gray, topped with SV.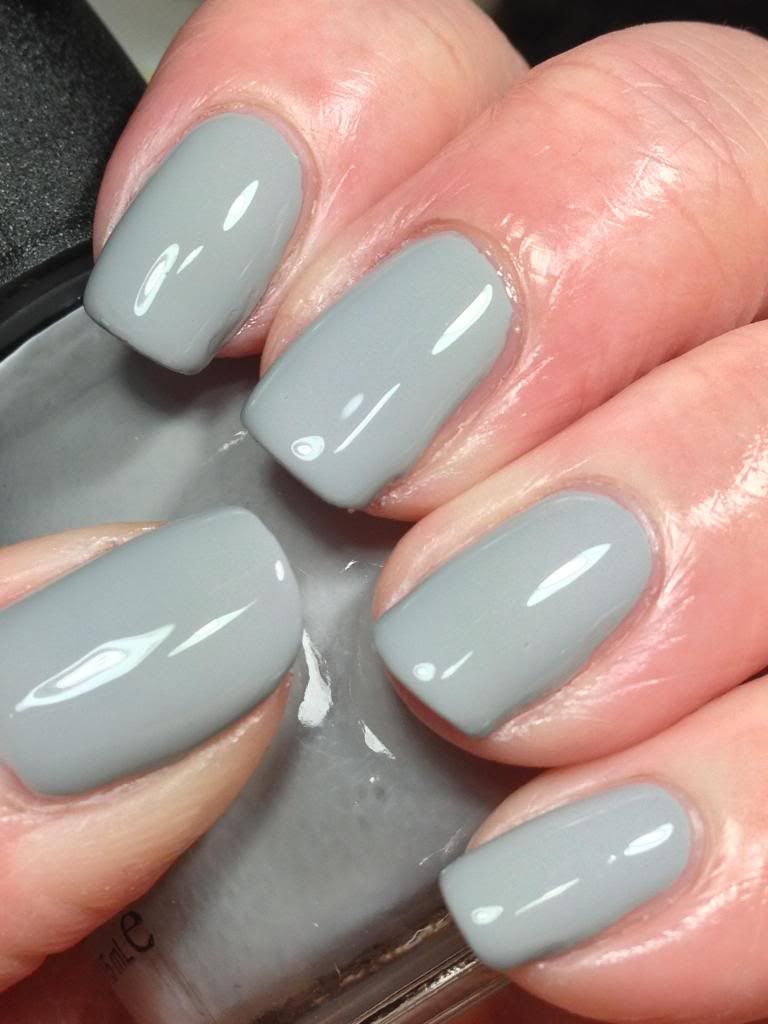 Stamped using red and black Konad special polishes using Mash-31 (pinky), SdP D-07 (middle), SdP 85 (you and me on index), and HD-A (wording on thumb and heart on ring ringer).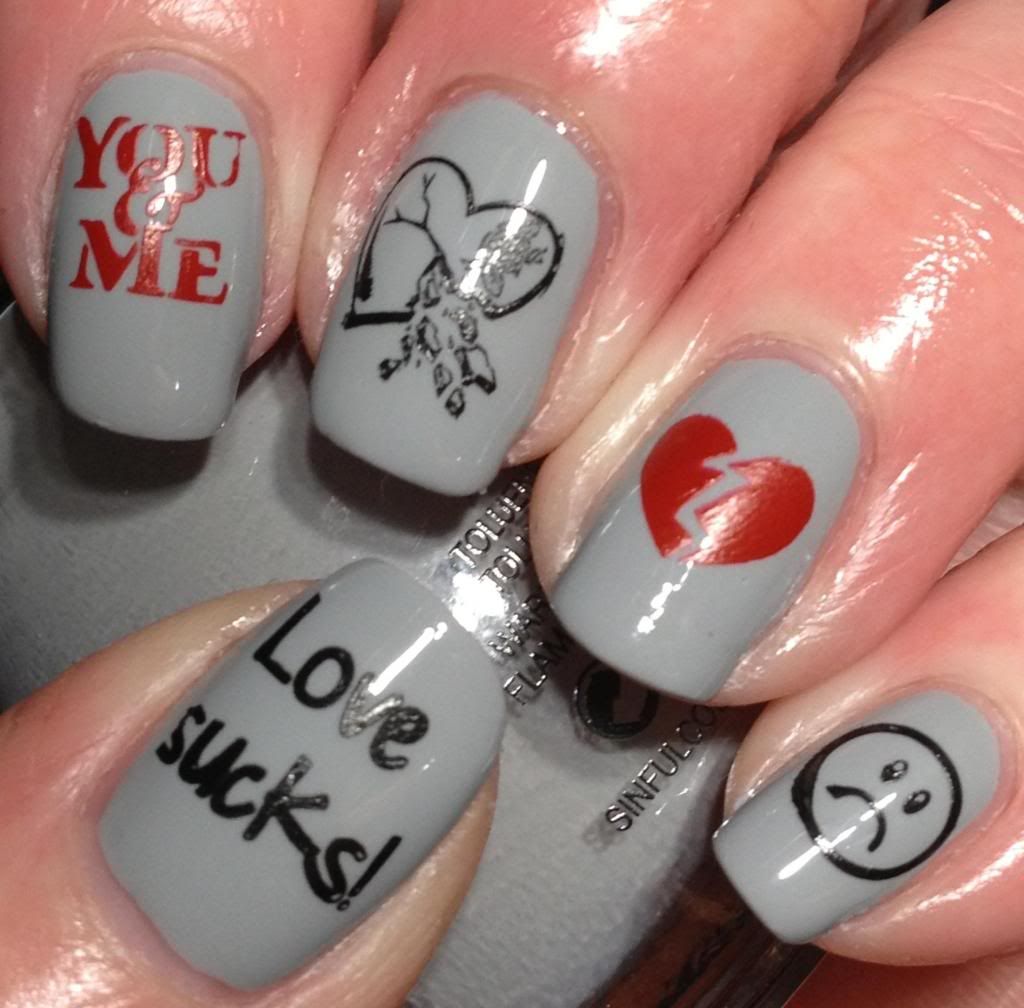 Added a few more images using VL003 (cross out circle on index), HD-A (separated heart on index; I stamped one half then the other as I was concerned it would be too large to fit the area), T23 (heart on thumb) and E01 (black roses on index).
Topped with SV.
Hope you had a fantastic Valanetine's Day....and I hope you didn't have any heartbreak....because unforrtunatey Love Sucks sometimes.
Thanks for looking!