Here's yet another Valentine's Day themed mani I came up! Is anyone tired of them yet? I don't even think I'll get all the V-Day mani's I've done so far posted before Valentine's.....this one's kinda lovey-dovey....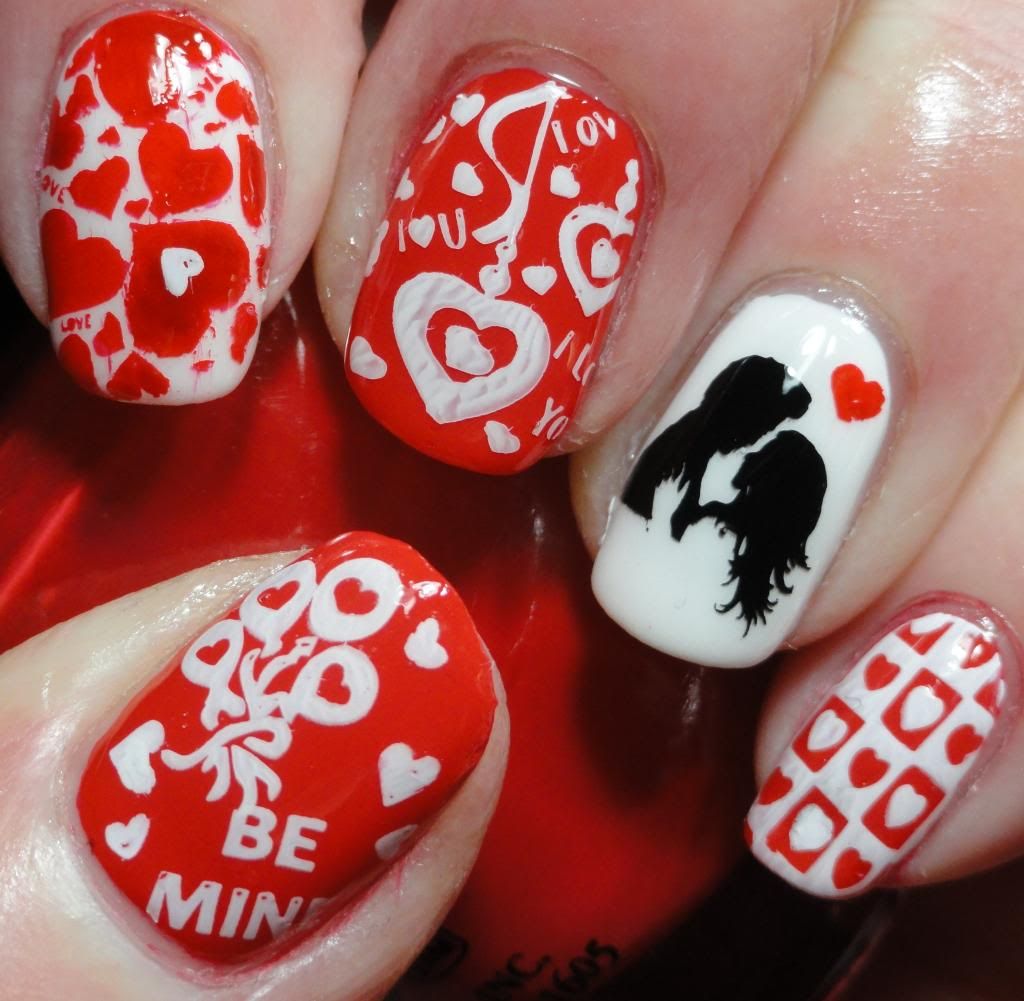 Started with a base of two coats of OPI Bride's Bouquet and OPI Red My Fortune Cookie; topped with SV.
Stamped using MM03 (Be Mine wording), SdP 60 (couple on ring), SdP 78 (balloons on thumb), SdP 85 (pattern on pinky) and Big SdP L (images on index and middle fingers) using black, red and white Konad special polishes. I wasn't entirely happy with the way that the index finger stamped so I hand painted it in but didn't do that great of a job unfortunately. Added a few accent hearts here and there as well.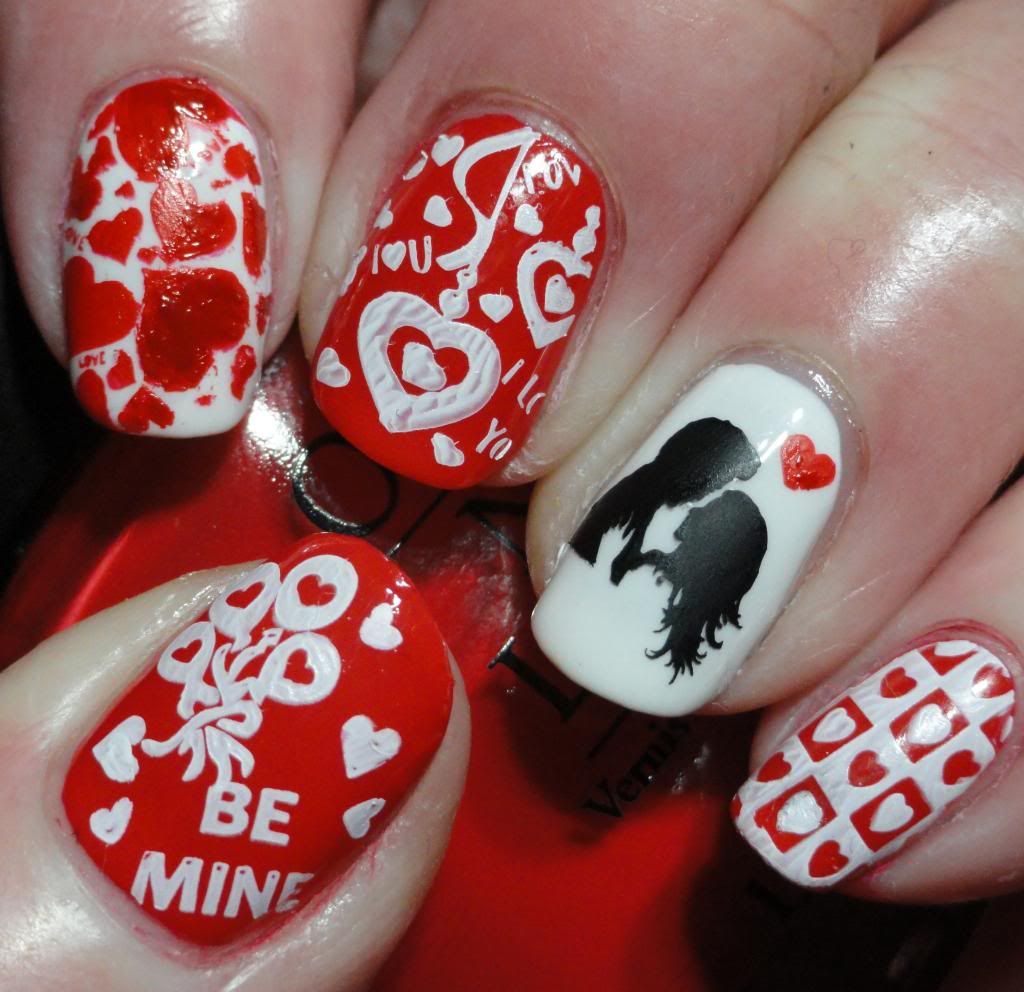 Topped with SV.
On a side note and totally unrelated to Valentine's, I believe the stamped couple here are the couple from Twilight...Edward and Bella...I have the series of books and movies but have never read or watched them...I don't want to watch the movies until I read the books simply because I like to read a book before watching any movie or anything because I find that a lot in the movies get missed or interpreted differently then the book, but hey, that's just me.....anyway, just haven't gotten around to it yet...some day!
Thanks for looking!