Nail Polish Canada is currently hosting a three week nail art contest. The theme for the first week is Snow and here's the mani I came up with! You can see my entry and others
here
...and don't forget to vote for your favourite!
Started with a base of two coats of Calvin Klein Emerald Green, which was one of my recent local polish finds at Winners.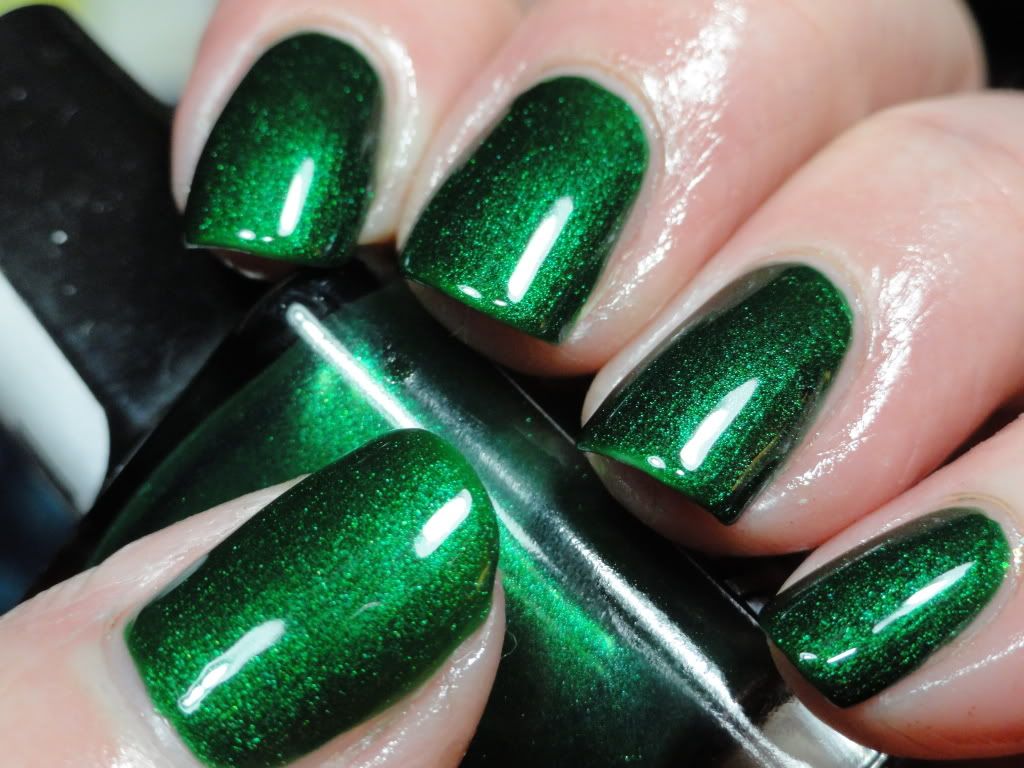 This polish is beautiful! My only complaint was that the brush was really wonky and loose and I had a hard time controlling the polish application. I'm not sure if I got a bad brush or if this is just how the brushes are for this brand as I haven't used it before.
I did this mani right after the family had put the outside Christmas decorations so was in the mood for Christmas if you are wondering why the colours are all Christmasy! So added a coat of Girly Bits Canadian Eh?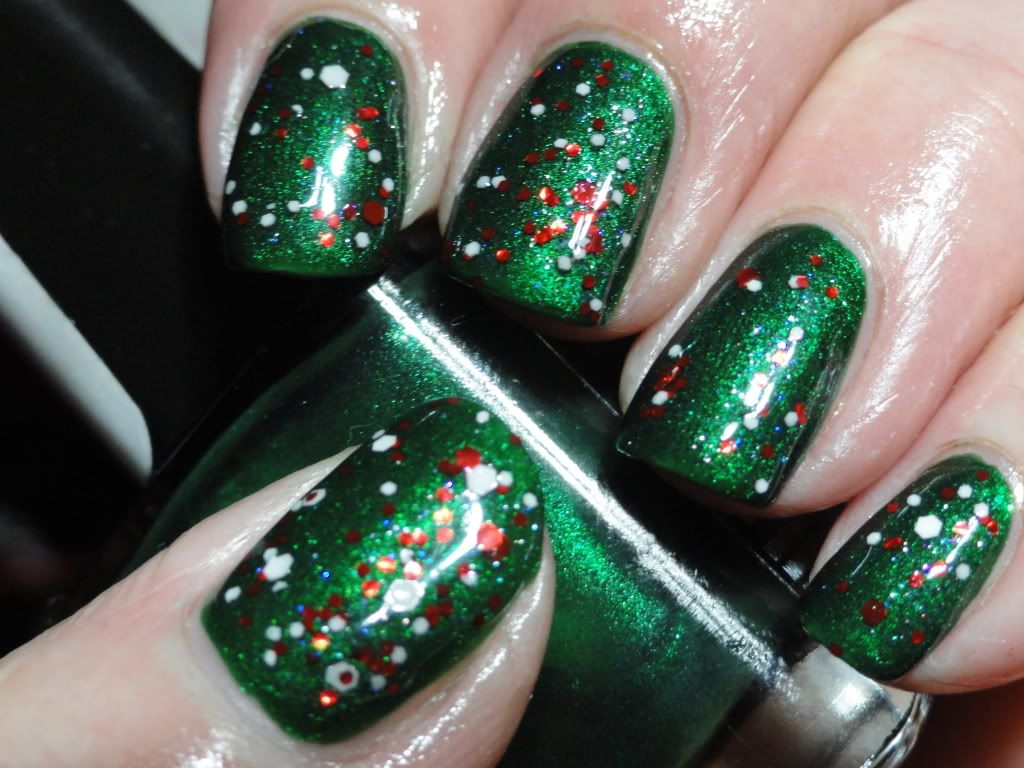 Bottle shot of Girly Bits Canadian Eh?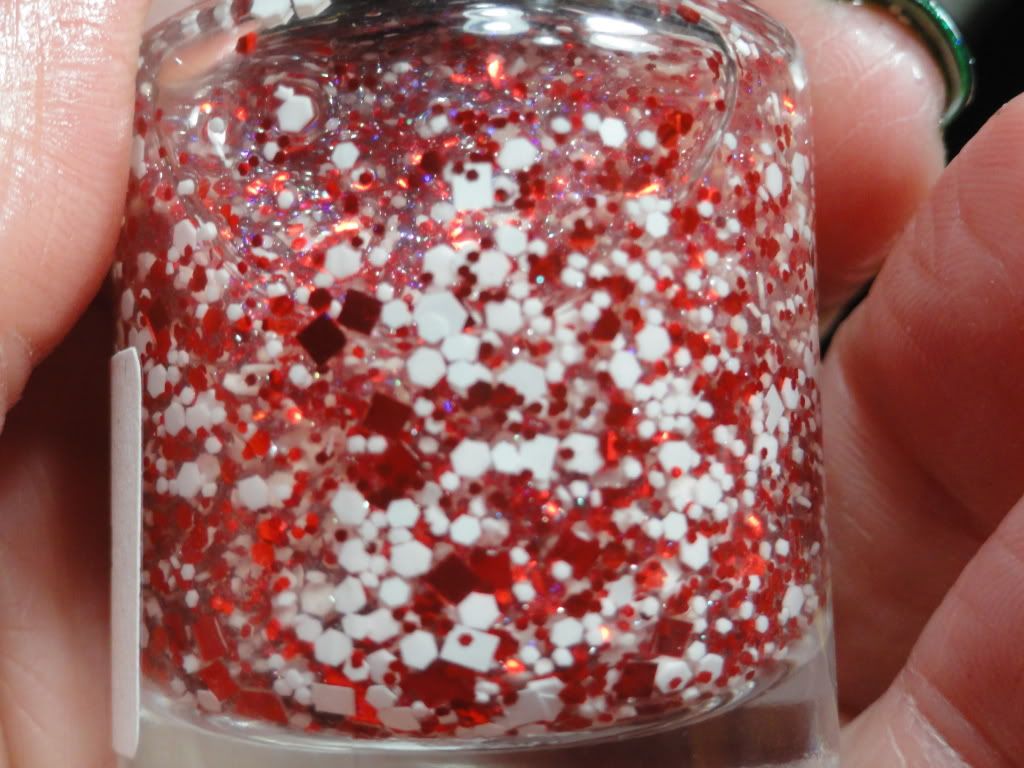 Decided a little more glitter was in order so added a second coat.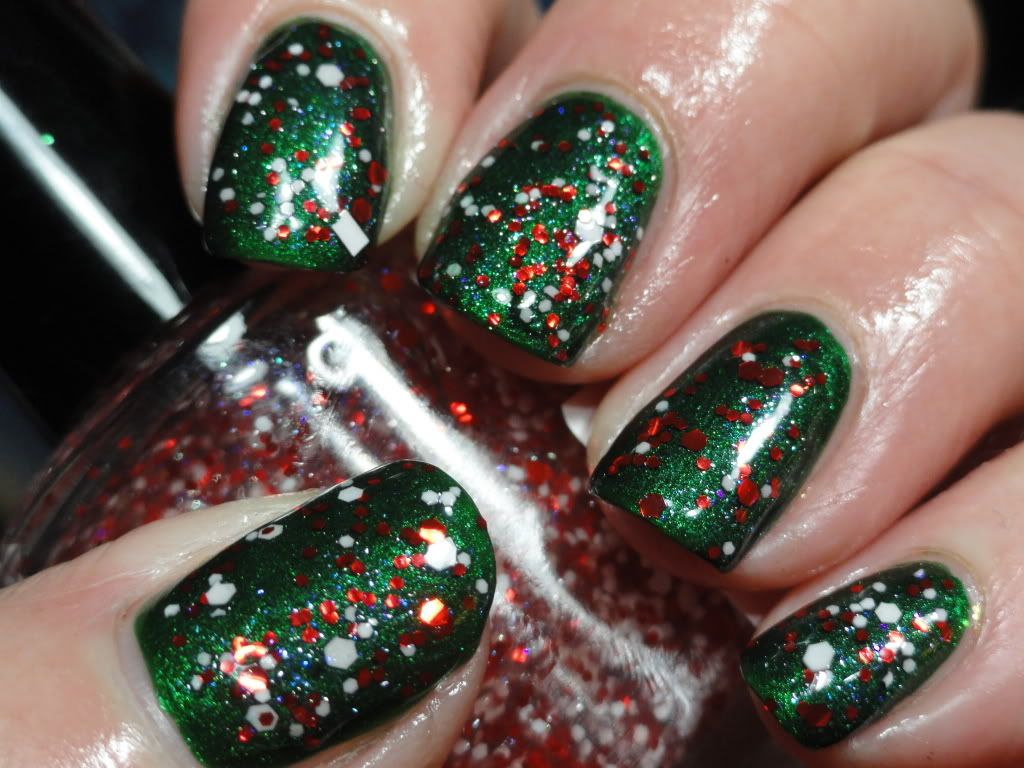 Stamped using HD05 using white Konad stamping polish.
Topped with SV.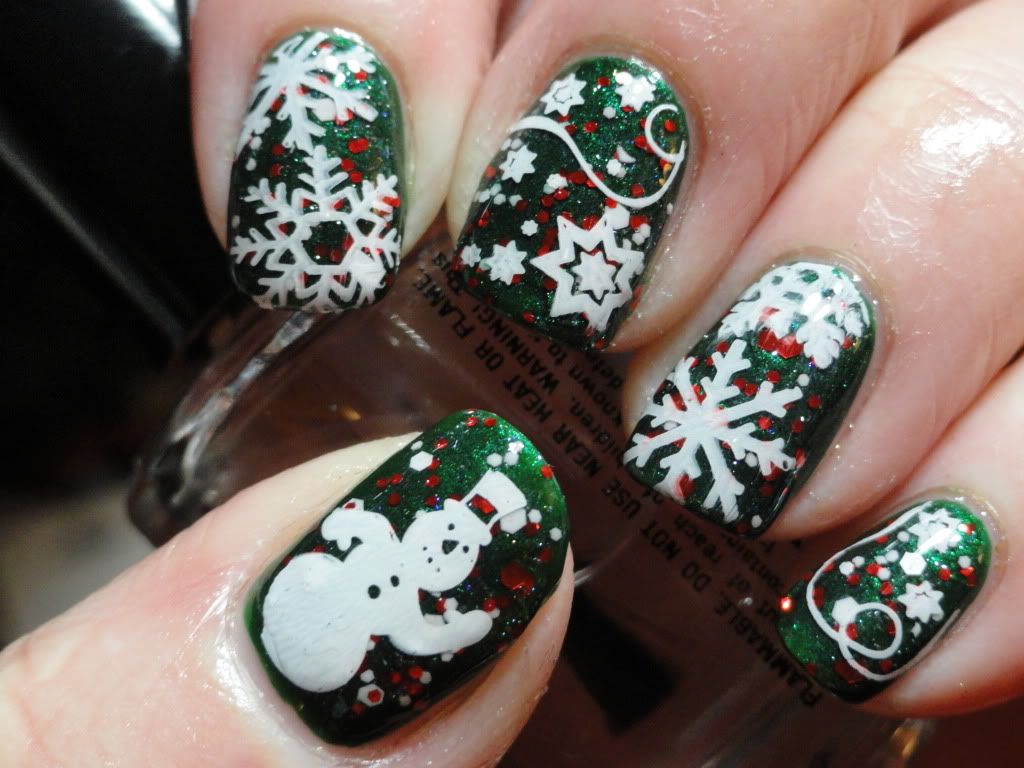 Another pix.
This adorable snow fella didn't really show up that well in many of the pix so I took a pix of him by himself.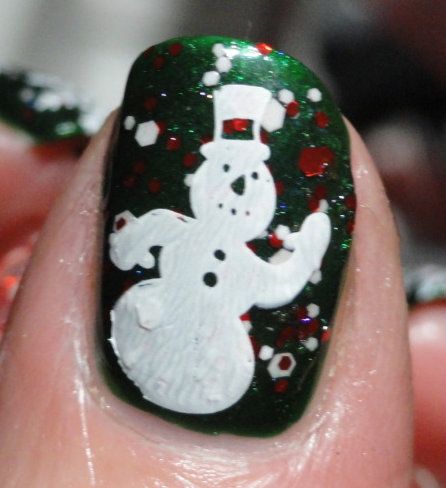 A day later, I added a coat of Essie Matte About You; this made the glitter pop! I couldn't decide if I liked it better glossy or matte.....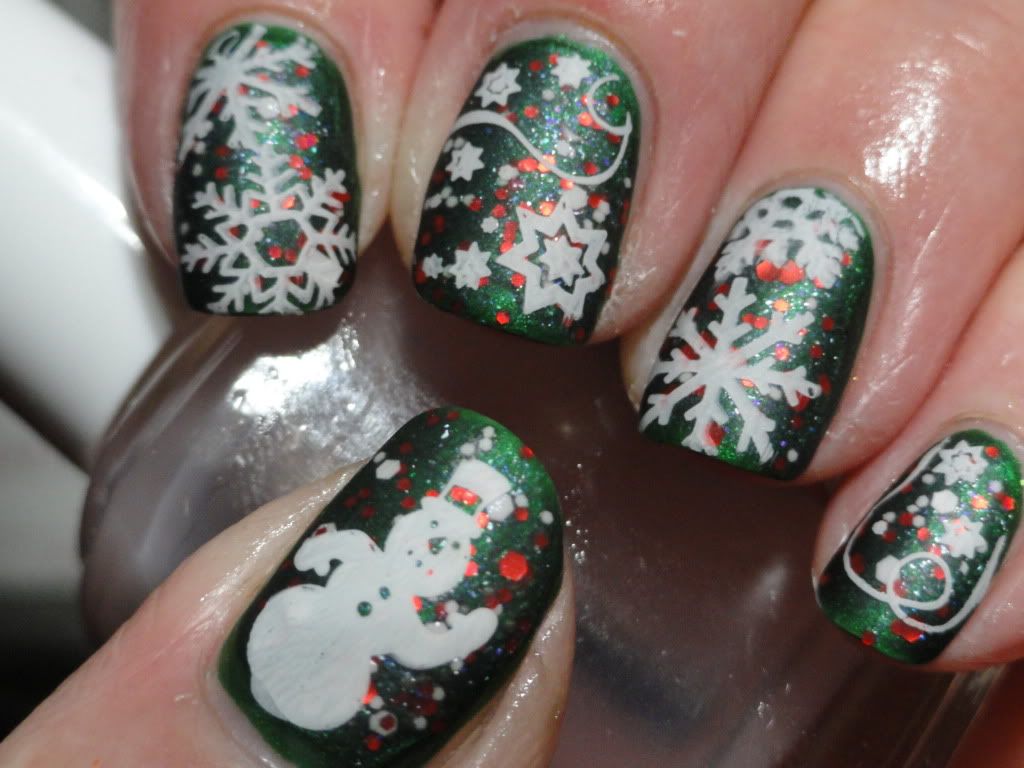 Please go to Nail Art Canada and
vote
for your favourite mani. There are a lot of awesome entries....I'm always amazed at the talent so many ladies have and equally amazed how there are so many unique designs even thought all the nails are with the same theme! And a huge thanks to Nail Art Canada for sponsoring the contest; there are truly some amazing gift package prizes in this contact which is going to make a lot of gals very nail happy!
Girly Bits Canadian Eh? is available via
Girl Bits Big Cartel
as well as llarowe and its on sale now at both estores. HD plates are the creation of a fellow blogger, Bunny Nails, and they are available via her ecrater store
here
. It seems that the HD01 to HD05 are out of stock but I've messaged Bunny Nails who send they should be restocked in about a month.
Thanks for looking!